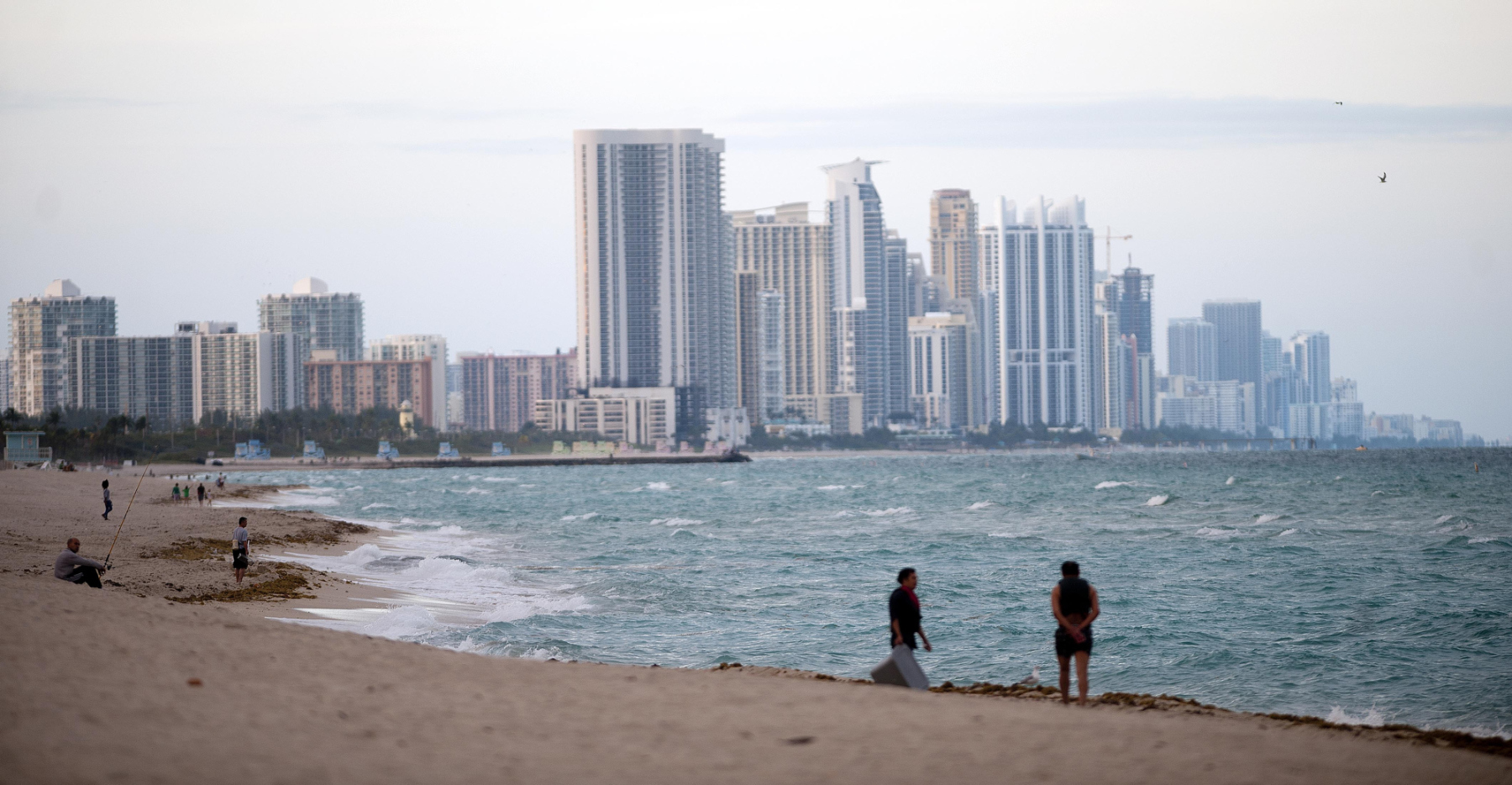 Irma has topped the scales used to measure storm strength as the potentially catastrophic system churns toward Florida bringing the prospect of a back-to-back major hurricane strike on the U.S.
With top winds of 180 miles (290 kilometers) per hour, Irma is a Category 5 storm, the highest on the five-step Saffir Simpson scale. It's on a track to strike or graze Caribbean islands from Antigua to Puerto Rico through Wednesday, and Cuba by Friday, the U.S. National Hurricane Center said in an advisory at 11 a.m. New York time. Florida has declared a state of emergency and may begin to feel Irma's potentially deadly winds as early as Saturday.
Irma comes on the heels of Hurricane Harvey, which smashed ashore in Texas last week causing widespread damage, power outages and flooding and taking almost a fifth of U.S. oil refining capacity offline. Irma's current path makes it a bigger threat to agriculture, with orange juice futures surging. Airlines have canceled flights across the Caribbean and are adding planes to evacuate tourists, while cruise-line stocks slumped.
"It is not the strongest, but it is in the upper pantheon," said Phil Klotzbach, a hurricane researcher at Colorado State University. "If you have an evacuation drill, now is the time to practice it."
A strike on Florida would be the first time since 1964 that the U.S. was hit by back-to-back storms of Category 3 or more and only the second time since 1851, Henson said. Irma is now among the 7 most powerful storms on record to cross the Atlantic.
"Our biggest concern is Florida citrus," said Joel Widenor, co-founder of Commodity Weather Group LLC in Bethesda, Maryland. "There is big enough fruit on the trees that the fruit could drop off, it could literally get blown off. The bigger issue is tree damage that is a lot harder to recover from."
Juice Surge
Florida is the world's largest producer of orange juice after Brazil. About two-thirds of the state's citrus crop is located in the lower two-thirds of the peninsula. Orange juice for November delivery jumped as much as 6.9 percent to $1.4595 a pound on ICE Futures U.S. Tuesday, the biggest intraday gain for the contract since Jan. 28, 2016. Cotton for December delivery jumped by the 3-cent exchange limit, or 4.2 percent, to 74.88 cents a pound. Aggregate trading for both commodities for this time doubled compared with the 100-day average, according to data compiled by Bloomberg.
"There is an increasing chance of seeing some impacts from Irma in the Florida Peninsula and the Florida Keys later this week," the National Hurricane Center said after Governor Rick Scott declared an emergency.
Oil and natural gas markets are also keeping a close eye on the storm. It's unclear whether Irma will charge into the Gulf of Mexico, home to drilling and production platforms, or follow Harvey's path into the heart of the U.S. refining region.
"The expected path has shifted considerably west over the last two days and can still change over the next two," said Olivier Jakob, founder of energy consultant Petromatrix GmbH in Zug, Switzerland. "We cannot yet rule out a move further west with a Louisiana risk."
Uncertain Path
Beyond the threat to people and property in the Caribbean, the focus for now is on agriculture, Jakob said. Irma is leading traders to be "long orange Juice futures rather than gasoline futures," he said.
Irma will probably cross the northern Leeward Islands Tuesday into Wednesday, though it's still too early to determine what impact it might have on hurricane warnings that have been issued for the U.S. and British Virgin Islands, Puerto Rico, Vieques, and Culebra. Tropical-storm-force winds could arrive in the British and U.S. Virgin Islands and Puerto Rico by early Wednesday.
Hurricane watches have been issued for parts of the Bahamas, including the Turks and Caicos, and parts of Haiti.
Irma's track could shift as it nears Cuba and Florida, according to Bob Henson, a meteorologist with Weather Underground in Boulder, Colorado. One possibility is a turn to the north that would take the storm up the Florida peninsula.
"It is four to five days away," Henson said. "In hurricane-land that is a pretty long time span."
Only three Category 5 hurricanes have hit the contiguous 48 U.S. states, Henson said. The Labor Day Hurricane of 1935 that devastated the Florida Keys, Hurricane Camille in 1969 and Hurricane Andrew that cut across Florida in 1992. Andrew was originally classified as a Category 4 storm only to be upgraded years later after further analysis.
"It is obviously a rare breed," Henson said. "We are in rare territory."
Recommended for you
X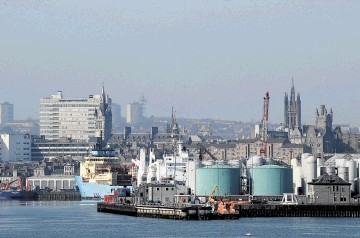 Hoover Ferguson opens up Aberdeen premises