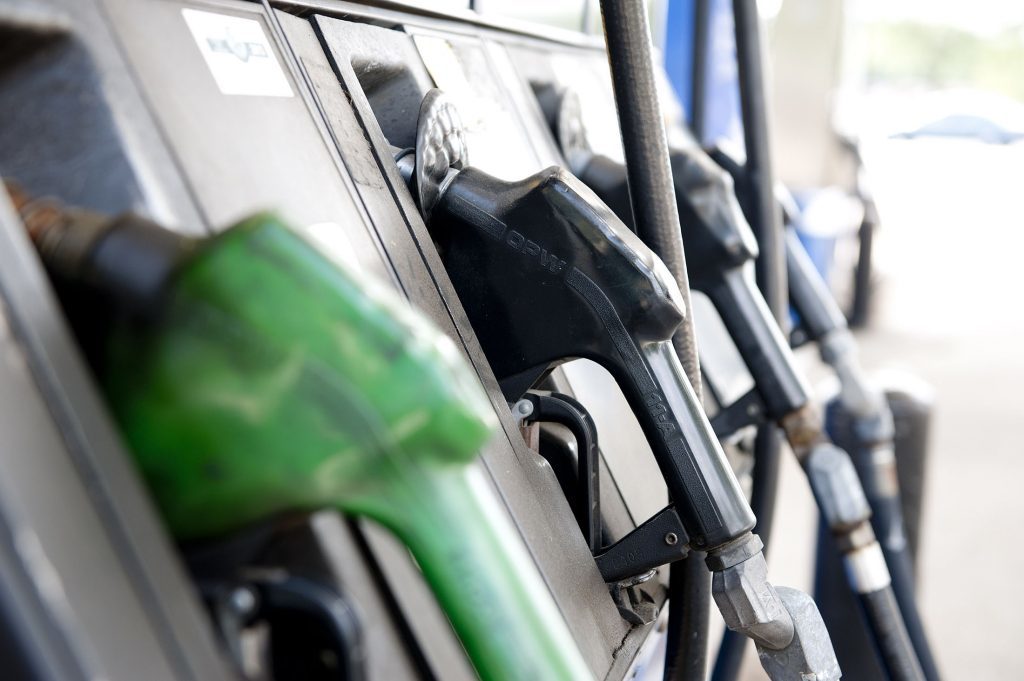 Saudi Arabia is considering a plan to raise domestic prices for gasoline and jet fuel in November at the latest, as the world's biggest oil exporter pushes a program to curtail spending and reduce dependence on crude after a global slump in prices.
The government would boost gasoline to parity with varying international prices under the plan, according to a person with knowledge of the matter. At current price levels, this could result in a hike for octane-91 grade gasoline to about 1.35 riyals per liter (0.36 cents) from 0.75 riyals, or an increase of about 80 percent, the person said, asking not to be identified because the matter isn't public. The government plans to delay increases in other energy prices until early 2018, the person said.
Authorities are expected to make a final decision on the plan in September or October, the person said. The Saudi finance, economy and energy ministries didn't immediately respond to requests for comment.
Energy-subsidy reform is a key part of Saudi Arabia's restructuring program, along with the sale of stakes in state-owned entities, including the world's biggest crude exporter known as Saudi Aramco. The kingdom, the largest Arab economy, raised fuel prices in December 2015 and announced plans for further increases. However, a 0.5 percent shrinkage in gross domestic product in the first quarter revealed the scale of the challenges the government may face as it seeks to overhaul an economy still reliant on a struggling oil industry.
Crude Price
Benchmark Brent crude has lost 2 percent this year and was trading 7 cents higher at $55.69 a barrel on Monday at 7:11 a.m. in London.
The neighboring United Arab Emirates, the second-biggest Arab economy, became the first country in the oil-rich Persian Gulf region to remove subsidies on transport fuel when it began linking gasoline and diesel prices to global oil markets in August 2015.
Gasoline and jet fuel would undergo immediate, one-time increases under the Saudi plan, while the government would raise prices of other fuels gradually between 2018 and 2021, the person said.
The government may put a ceiling on increases in diesel and heavy fuel oil to limit any negative impact on the economy, as both fuels are used for power generation and industrial activities, the person said. Electricity rates would rise gradually as power providers passed on at least some of the increase in fuel prices, the person said.