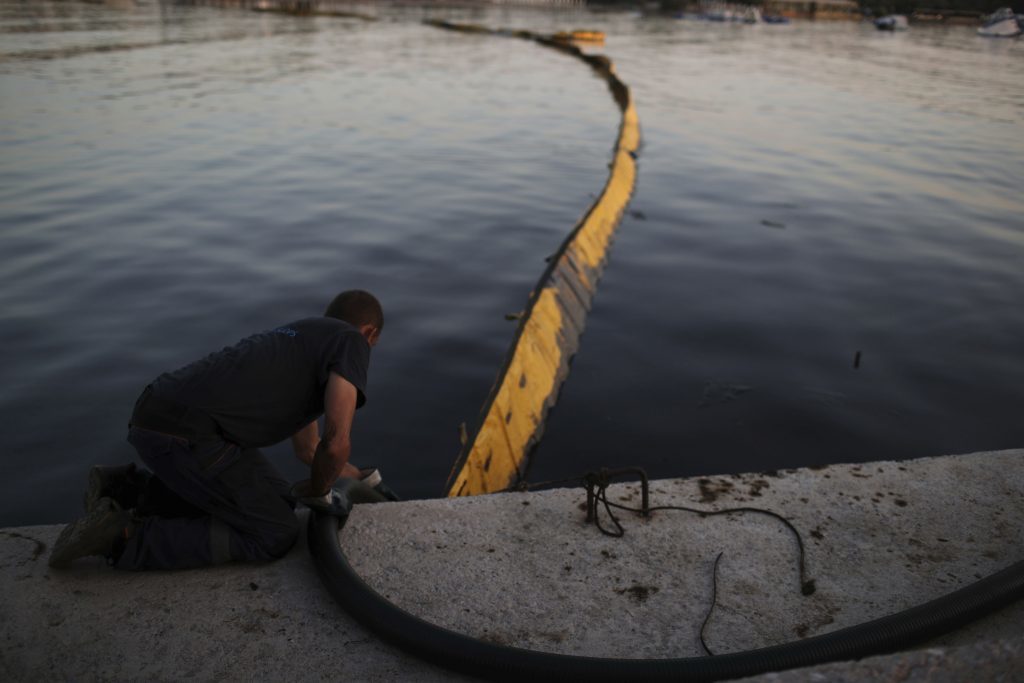 The World Wildlife Fund (WWF) has filed a lawsuit in Greece over extensive pollution along Athens' coastline following the sinking of a tanker near the port of Piraeus.
The environmental group's Greek branch filed the lawsuit in a Piraeus court against "anyone found responsible", a common legal practice in Greece when the culprit of a crime has not been formally identified.
WWF said it considers the case to be "an environmental crime deserving exemplary punishment".
The Agia Zoni II tanker sank on September 10 while anchored in calm seas with 2,200 tonnes of fuel oil and 370 tonnes of marine gas oil on board.
Oil slicks have extended from the nearby island of Salamina along the entire length of the Athens coastline in waters hosting dolphins, turtles, seals and a variety of fish and sea birds.
WWF Greece head Demetres Karavellas said it was essential to ensure those responsible were identified "and that through a thorough analysis of the causes, we will emerge better prepared to avert or control similar accidents in the future".
Many have criticised the government for what they said was a slow, inadequate response that allowed the leaking oil to spread along the greater Athens area's coastline despite the sinking having occurred very near Piraeus, the country's largest and best equipped port.
The government has rejected the criticism, insisting it had done everything possible to clean up the slick.
"The effort to tackle the pollution is a difficult affair that requires the immediate mobilisation of all the responsible bodies," Prime Minister Alexis Tsipras told his cabinet ministers in televised comments on Monday.
"Already all available counter-pollution means have been mobilised and great efforts are being made."
ends