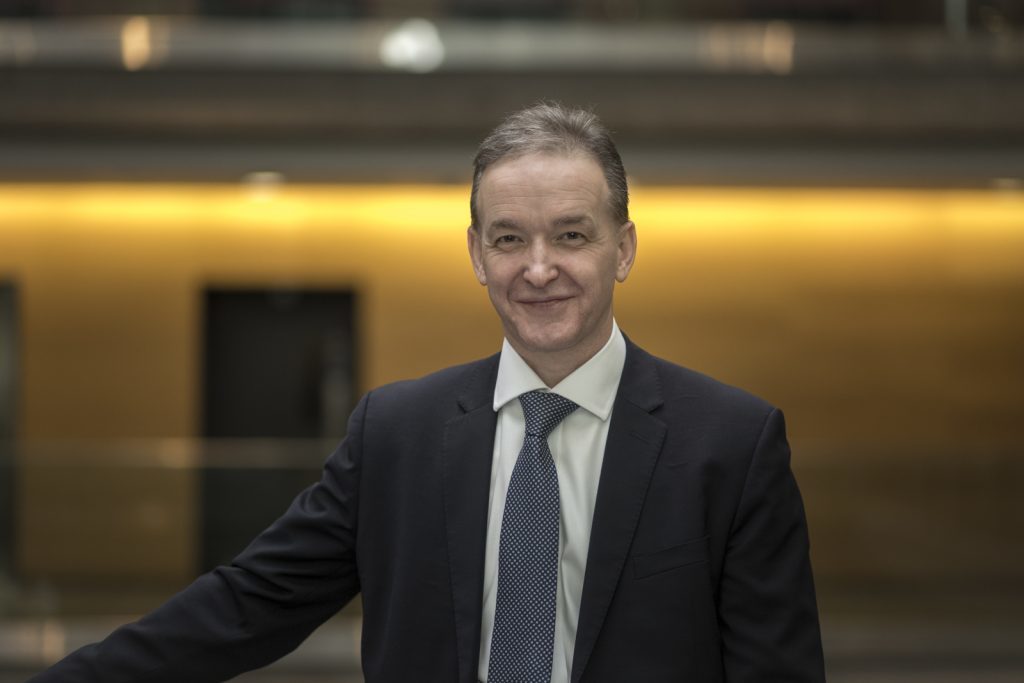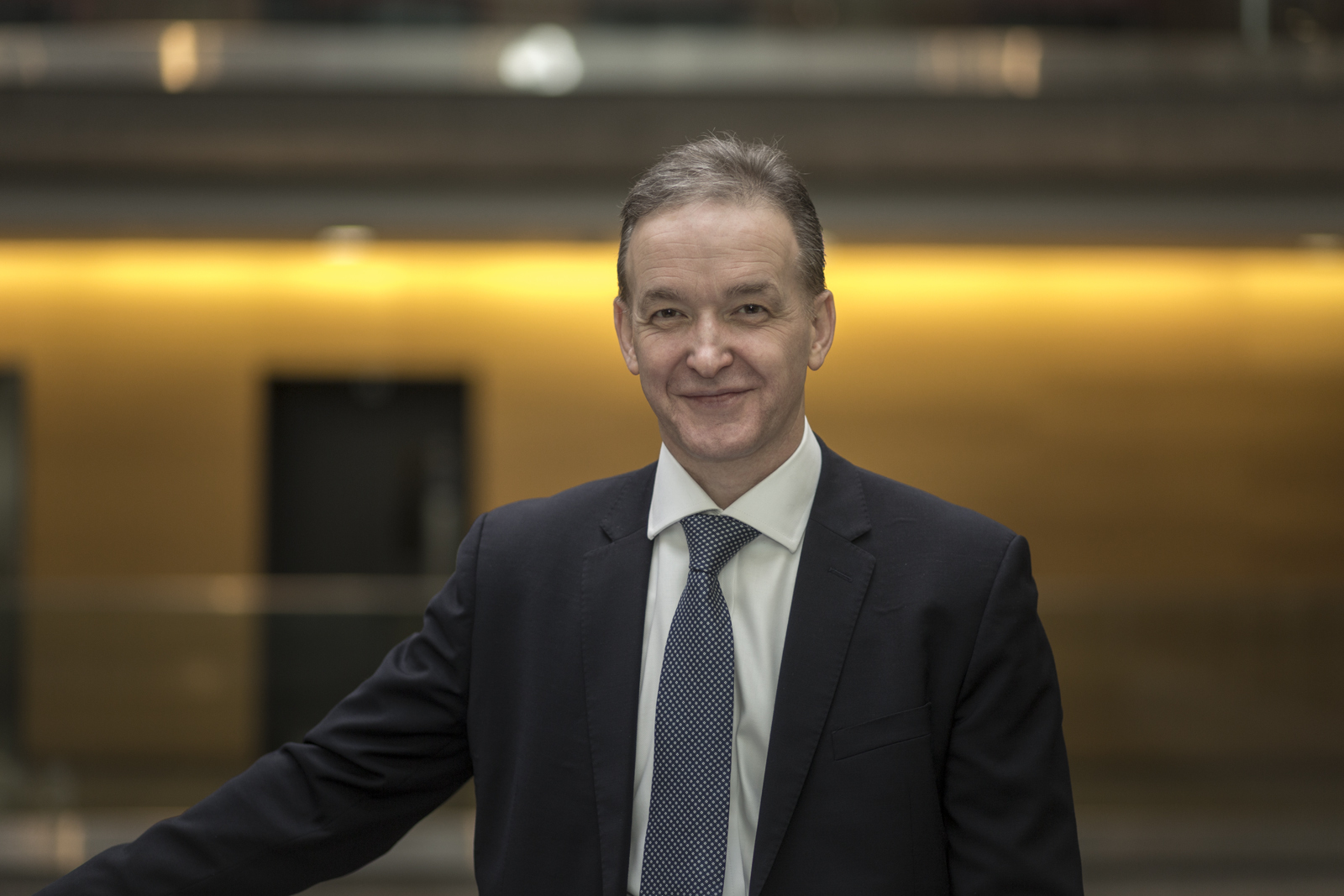 Wood Group has today completed its £2.2billion takeover of Amec Foster Wheeler.
Chief executive Robin Watson also revealed plans to rename the new company Wood (WG.L). The service firm, now worth an approximate £5billion, will be headquartered in Aberdeen. The deal has also cemented Wood's place on the FTSE 100 as one of the most prosperous firms in the country.
Mr Watson said he was "hugely proud" to be flying the flag for Scotland. The deal also accelerates the company's growth strategy by four years and provides high quality jobs potential for the north-east, according to the company leader.
The chief executive sat down exclusively with Energy Voice to discuss the deal.
"It's a tremendous feat," he said.
"I feel really good about it. The strategy makes as much sense as it ever has.
"There's an awful lot to do when you do a transaction of this scale with two listed companies, so I'm really delighted with the team that we've been able to get it to this point."
Mr Watson was fast to dispel any job loss suggestions for the north-east as result of the deal.
"There will be no job losses locally as a result of doing this acquisition," he said.
"That's a really important point to make."
Instead Mr Watson, who was brought-up in a fishing village on the west coast of Scotland, insisted by headquartering Wood in Aberdeen it sent a clear message that there is "life outside London".
"There's the philosophical point of how do you get wealth distribution throughout the country?," he said.
"I think a part of it is in the civic and public sector space, in terms of where the institutions are based. But I think a big part of it, however, is where are the largest public listed companies in the UK based.
"We've been in the FTSE100 before with Wood Group, but we've been on the fringes of it. This deal really does firmly establish us there.
"There is life outside London. I think that's an important point for everyone to recognise. There's nothing against London, but there's a heat in London that doesn't always manifest itself across the rest of the UK.
"Aberdeen is our spiritual home from a Wood perspective.
"It's where we've been formed as company. We should acknowledge Sir Ian Wood and everything he did in establishing Wood Group as a fantastic organisation. We need to recognise that this is a new company, so there is a feeling of newness to us.
"It's good to have the largest, biggest employers in the UK spread across the UK."
He added: "We feel having a FTSE 100 based here will bring good quality jobs. And we're doing this to grow."
The move can help combat the "brain drain" the region has battled since oil price took a dive three years ago.
"Where previously if you wanted to have a full career to chief executive I think we all accept you would have had to go global to get that," he said.
"And generally to get a chief executive position you would need to be in the Central Belt at best. By establishing a business of this shape and scale in Aberdeen, which is in the FTSE 100, there are now very senior positions in the north-east.
"It's prominent for the brain drain."
The deal, which was announced in March this year, faced early hurdles from the Competition and Markets Authority, regarding Amec Foster Wheeler and Wood Group's North Sea divisions. The North Sea business of Amec Foster Wheeler has since been ring-fenced. Read who bought the firm here.
Mr Watson said the two teams have been "knocking their pan in" to get the deal over the line.
"It's big for us," he said.
"It's been a wonderful journey. We've worked really well with Amec Foster Wheeler by in large. It's a complex transaction and is not without its challenges on this scale."
Three things came into focus for the deal to make financial sense, according to Mr Watson.
The first was a shortlist of potential targets, which Mr Watson asked to be drawn up late last year. Among the handful of companies, Amec Foster Wheeler came out on top.
"The second thing, is the transformation of Wood Group over the last two-and-a-half years has given us platform where we can take on a business size, scale and complexity with confidence," he said.
"We have done this before. We have transformed a 30,000 people business with £6billion worth of revenue, so there is a bit of let's just do this again, because we have proven to ourselves that we can do it."
The third was Wood Group's clarity of having a majority control of any new venture.
The newly created Wood is worth £5billion and expected to record an annual revenue totalling more than £11billion. It will employ 55,000 people across 60 countries.
Wood Group was founded in 1982 by Sir Ian Wood after he separated it from his family fishing business.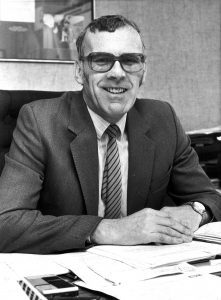 "I feel being the custodian of this is very precious, because Sir Ian especially poured his life into this," Mr Watson said.
Since 2014, Wood Group has gone from 40% of its business being dependent on the North Sea to 15% to 17% being North Sea focussed.
The deal with Amec Foster Wheeler will see its business shift from being 85% oil focussed, to 50% oil focussed, as it gains nuclear, mining, power and processing capabilities.
For the North Sea to attract future investment, it's going to take a multi-party approach, according to Mr Watson.
"We need to make sure there is a good return for that investment," he said.
"For example, changing the structure of petroleum revenue tax was really helpful. I was offshore with Shell and we started talking about the return they get in this tax environment now compared to five years ago. They are now at least encouraged to drill one or two exploration wells in way that previously, with the comparison to other basins, would have made it unattractive to do that.
"We also need to look at decommissioning in a more useful way."
It's an area where the UK can retain skills in the north-east, according to the North Sea veteran.
"I think keeping skills in-country, not necessarily in-company, but in-country is important," Mr Watson said.
"The UK should benefit from a UK decommissioning skills set particularly if the UK government is largely funding large portions of it.
"I'm not in a rush for decommissioning to be perfectly honest, but the good thing with the UK now is when you look at the 20 billion barrels remaining and look at the prospects they are actually quite well defined."
"There is a five to 10 year window where we need to unlock this, because if you don't you just inevitably accelerate decommissioning."
The North Sea – and Wood – are both embarking on their next era.
Mr Watson has since sat down with Sir Ian to discuss the firm's broadened future.
"This is the end of a chapter," he said.
"We are moving on from Wood Group. We are creating a new company and funnily enough what Sir Ian said to me is, 'I think one of the challenges Robin is how do you make people feel like they're joining a new things versus joining something that is already there?'"
It's a question Mr Watson will look to answer on his very first day as chief executive of newly-formed Wood.
Recommended for you

Wood on track to complete Russia retreat by end of 2022