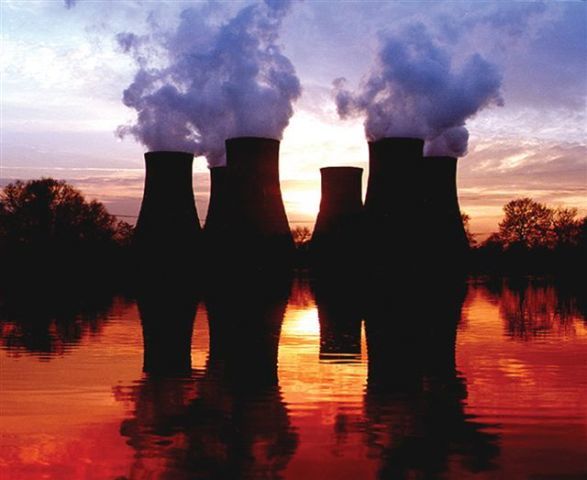 The largest Carbon Capture and Storage (CCS) research group in the UK is "extremely concerned" that Westminster's clean growth startegy will be found lacking.
The Scottish Carbon Capture and Storage group has leveled several concerns at the UK government over the blueprint for Britain's low carbon future.
Chief among the concerns are over the funding and timescales of the proposals outlined in the strategy.
In a statement the Scottish Carbon Capture and Storage (SCCS) group said that the strategy, released earlier this month, shows "welcome ambition but lacks firm committment" to CCS.
CCS involves capturing waste carbon dioxide from major sources such as power plants and storing it in specially made sites, to avoid it entering the atmosphere.
The clean growth strategy laid out plans to invest £100million in setting up a CCS industry support, including £20 million of funding available for a carbon capture and utilisation demonstration programme.
Further details are expected to be revealed next year.
However the SCCS claim that this is "tempered" by a series of caveats which could hinder progress.
Funding for a proposed CCS scheme in Peterhead was pulled by the UK Government was pulled back in 2015, effectively grounding the project.
CCS is seen as key to lowering the UK's carbon economy.
A recent study by Summit Power shows that the development of a UK CCS industry – focused on an East Coast network – could provide a total economic and societal benefit of £163 billion in the period to 2060.
This includes £54billion of domestic economic activity with over 225,000 associated jobs and £9billion of positive balance of trade
SCCS said: "The government's ambition to have the option to deploy CCS at scale during the 2030s is welcomed, but it will require a stronger funding commitment to deliver the demonstration projects that will bring learning and cost reduction.
"The UK has an immense carbon dioxide (CO2) storage capacity, and existing oil and gas infrastructure that could be repurposed to transport CO2;5,6 however, there is no mention in the strategy of infrastructure development.
"Decisions on the value of preserving useful on or offshore transport infrastructure, such as oil and gas pipelines, need to be made quickly so we can avoid unnecessary costs in the future."
The statement from the group adds: "The UK Government's position on CCS is positive but remains modestly funded and lacking in decisive action.
"Without an unambiguous and immediate commitment, the UK will lose its potential to be a global leader in the technology.
"We observe the intentions of other North Sea nations, such as Norway and the Netherlands, to operate CCS at scale in the 2020s and call upon the UK Government to match that ambition.
Recommended for you
X

INEOS contracts two new ERRVs to support North Sea operations