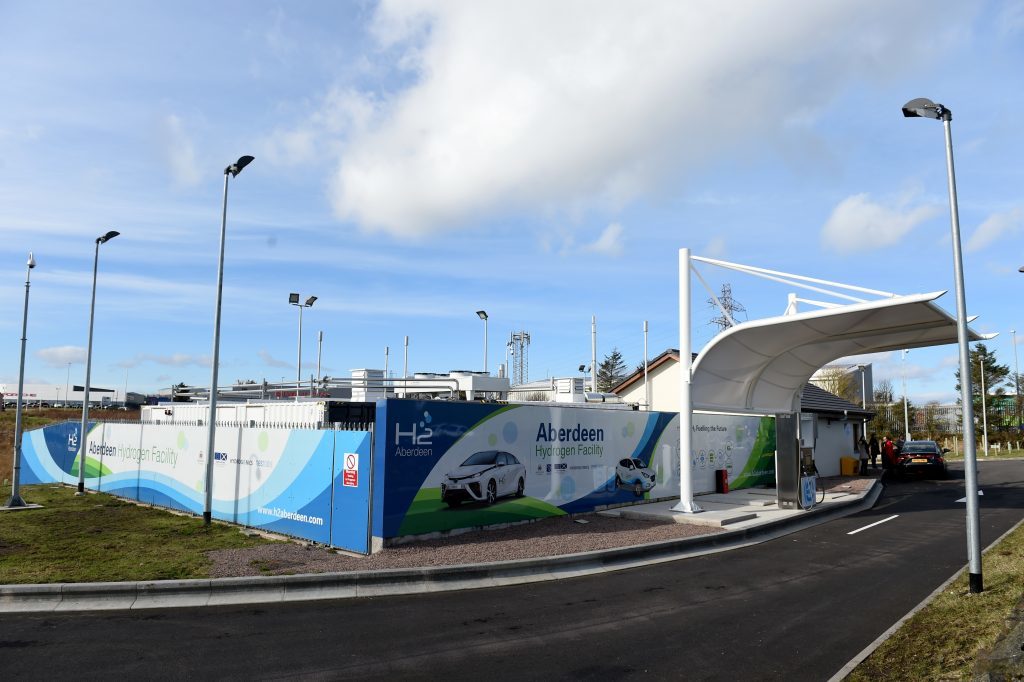 A £2.6million hydrogen vehicle refuelling station in Aberdeen is being vastly under-utilised and falling short of its projected use.
The facility in Cove, which began serving motorists in April, was initially estimated to be used by an average of one bus and 10 vans every day.
However, a freedom of information request has shown that uptake has stalled, with just 1.7 council vans or cars using the site daily on average during its first five months in service – and no buses whatsoever.
Currently the city council has ownership of 10 hydrogen cars and four vans – two of which are diesel hybrids.
It also owns 10 hydrogen buses which are leased out to Stagecoach and FirstBus, but these are contracted to only refuel at Kittybrewster.
An Aberdeen City Council spokeswoman said: "The figure quoted is a projected figure. With an increase in the ACC's hydrogen fleet and the support of partners we would expect to meet this target and hopefully exceed it."
In 2015, the Aberdeen City Region Hydrogen Strategy and Action Plan was published, outlining the council's strategy on the topic through to 2025.
According to the document, it is aiming to expand its fleet to include a further 10 buses, three bin lorries, six vans and one street sweeper – taking its total vehicle count to 44.
The document also states that, if hydrogen fuel cell technology proves successful, private and public business fleets may use the station over years two and three. It reads:
"Public demand and therefore access is anticipated after five years," or in 2021.
Professor Duncan Gregory heads up The Gregory Research Group at Glasgow University, which specialises in fuel storage and sustainable energy.
He said: "Right now, hybrids – which are more realistic in the short term – and EVs are flavour of the month and certain issues would need to be resolved for hydrogen to become the favoured solution.
"On a local level it's also not so difficult to set up an appropriate fuelling infrastructure, especially if it's implemented by a company or local government. The sort of schemes that the city council has put in place are excellent showcases to demonstrate hydrogen as a viable clean fuel."
Recommended for you

Whitelee green hydrogen projects scoops £9.4m in funding