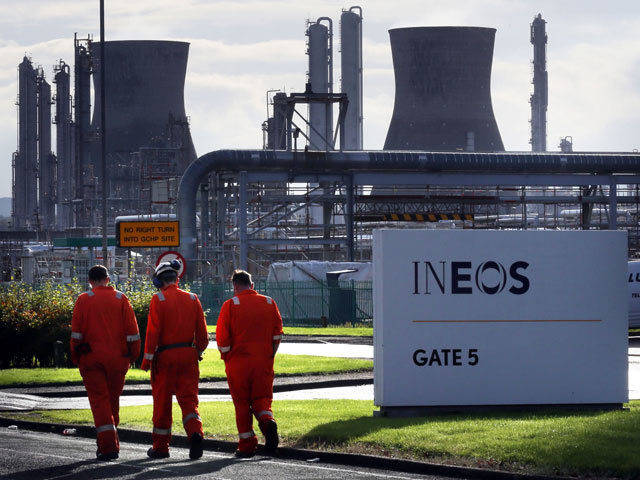 The National Trust has made a direct appeal to energy firm Ineos to drop its bid to carry out a fracking survey in protected parkland owned by the charity.
The company has threatened legal action against the trust so it can carry out seismic surveying at Grade I-listed Clumber Park in Nottinghamshire, which features thousands of acres of parkland, heathland and woodland.
Clumber Park's general manager Beth Dawson has written a letter making a personal appeal to Ineos about how special the "nature-rich oasis" is and urging the fracking firm to withdraw the application to survey at the site.
The letter also invites Ineos's planning and environmental manager to visit the park, carved out of the ancient Sherwood Forest and created by the Dukes of Newcastle, to see firsthand why it should be left as it is.
In the letter, Ms Dawson said: "We cannot prevent you from taking legal action, but I do also believe that you are reasonable people who recognise how much we as a nation love our countryside and heritage.
"That's why I'm asking you to reconsider your approach and withdraw your application to survey at Clumber Park."
She said the National Trust was not motivated by politics and had no desire to become a campaigning group, but was a conservation charity funded by supporters "to look after beautiful places for the nation, for ever".
She wrote: "Clumber really is special. It's a huge privilege to be the custodian of this nature-rich oasis, which is loved by people from all over the country.
"Clumber is home to the increasingly rare woodcock, cuckoo, lesser spotted woodpecker, marsh tit, song thrush, yellow hammer and lesser redpoll.
"Otters, slow worm, viviparous lizard, and grass snake and at least nine species of bat thrive here.
"It is nationally significant for its priority habitats, and the most important site in the region for wildlife."
The park is also home to internationally protected species such as the nightjar and great crested newt, she said.
"Clumber welcomes 500,000 people every year and is more popular than it's ever been.
"People have a deep emotional connection to it, they cherish it, and rightly expect us to look after it."
Ms Dawson said people, including the charity's five million members, support the National Trust because they love visiting the UK's countryside and heritage, care about its future and "expect us to look after it".
Ineos says the East Midlands is a key area for potential shale gas extraction and it has permission from landowners around the park, but its ability to extract gas would be "significantly limited" if tests could not be carried out on the trust's land.
The company said the surveys were classed as "non-intrusive" and use specialist trucks to create and record sound waves to map rocks deep underground, with the condition of the land recorded before the survey and restored to the same condition afterwards.