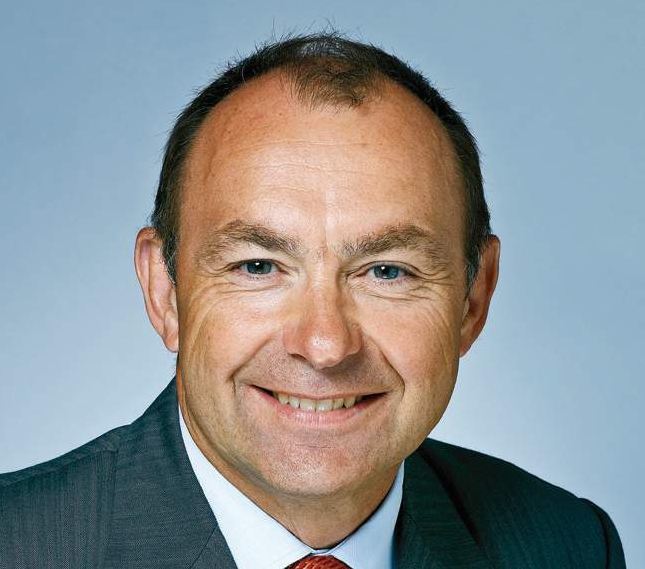 Kvaerner boss Jan Arve Haugan has resigned to join newly-established oil and gas company Aker Energy.
Haugan has been president and chief executive of the Norwegian engineering firm since 2011.
Idar Eikrem, the current executive vice president and chief financial officer, becomes interim CEO.
Aker Energy is a 50-50 joint venture between Aker ASA and TRG AS, which earlier this week announced an agreement with the Hess Corporation to acquire its interests in Ghana.
The $100million (£71million) deal includes development of the Tano Capre Three Points block, estimated to hold 550 million barrels of oil equivalent.
Jan Arve Haugan will take over as CEO on March 1.
He said: "With the emergence of Aker Energy, a new exciting opportunity materialized. In my opinion, it is a good time to hand over the torch to others.
"The company is solid. Kvaerner's biggest strength is its 2 700 employees, a fantastic group of people, a solid corporate culture and two well-run facilities at Stord and in Verdal".
Kvaerner is now undertaking an evaluation process  to find Haugan's permanent replacement.
Chairman of the board, Leif-Arne Langøy, said: "Under Jan Arve Haugan's management, Kvaerner has developed into a leading, renowned oil service company with EPC services as our specialty. Competitiveness, project execution and, ultimately, the results, have continued to improve.
"In a demanding market cycle, Kvaerner has with Jan Arve at the helm delivered god results for 26 consecutive quarters, without negative surprises at any of them. The Board of Directors wants to express its thanks to Jan Arve for his efforts as CEO.  We wish him luck with the new task he now takes on"