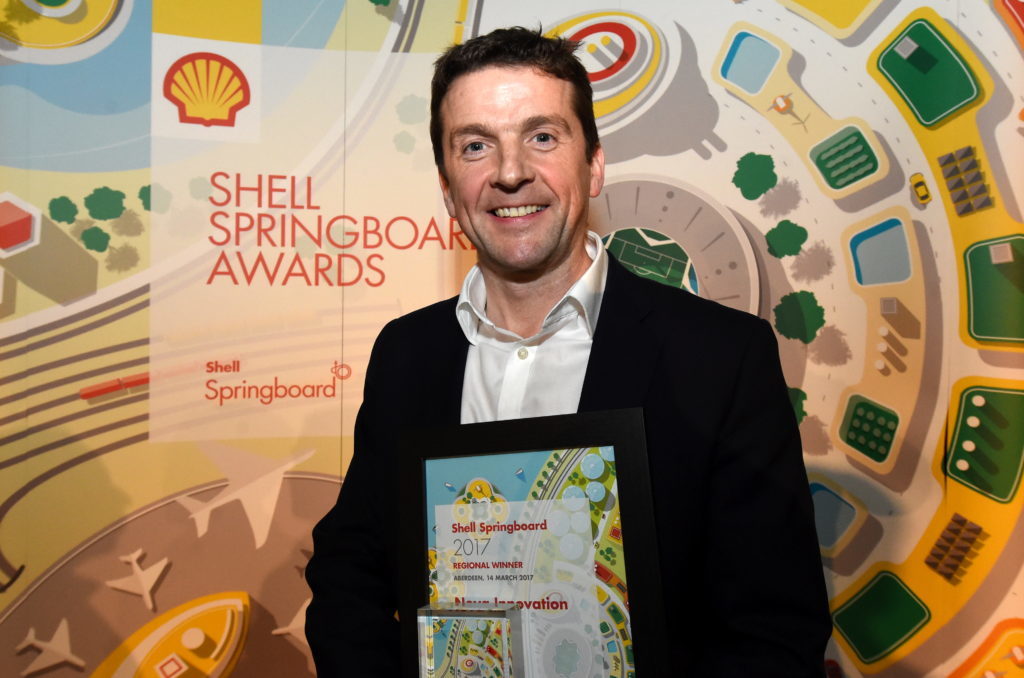 Eight low-carbon technology developers will go head-to-head for funding at Shell's Springboard competition in Aberdeen next week.
The energy giant is hosting the second of two regional finals at Aberdeen Exhibition and Conference Centre on Thursday.
Three winners will be chosen to go onto the UK final in London in May, along with the three winners of the other regional event, which was held in Cambridge on Tuesday.
Competition entrants are bidding for a share of green cash pot containing £350,000, with the national winner to receive £150,000.
A further five regional winners will each get £40,000 of no-strings attached funding. They will also be given access to academics and investors whose advice can help grow their enterprises.
Shell Springboard gives a financial boost to businesses submitting the most compelling plans for commercially viable products that reduce greenhouse gas emissions. Former winners include
Scottish tidal-energy technology developer Nova Innovation.
Since 2005, the scheme has delivered £4million of equity-free funding to nearly 100 innovative low-carbon enterprises in the UK.
Finalists at next week's event include Aberdeen-based Carbon Capture Machine, which is focused on commercialising the capture and conversion of flue gas CO2 into high value carbonate products.
Two Edinburgh businesses are in the final – Clean Water Wave, which is dedicated to developing sustainable solutions for clean, safe drinking water – and Carbogenics, which has developed carbon-based additive to boost biogas production.
The other finalists are The Sure Chill Company, of Cardiff, Oxfordshire-based Anakata Wind Power Resources, Endo Enterprises, from Cheshire, and London duo LightFi and Symmetrical Power.
David Rodger, external relations advisor upstream at Shell UK, said: "We look forward to a fascinating evening and to celebrate the achievements of some companies with very innovative low-carbon ideas for the future."
Recommended for you

NorthLink ferries to plug into Port of Aberdeen's carbon-busting mission