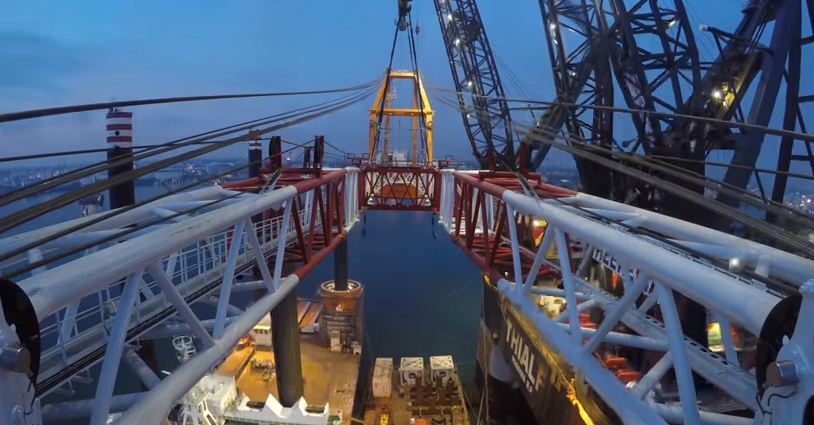 Spectacular footage has been released of the world's "biggest ever" leg encircling crane (LEC) being installed on an offshore vessel.
The massive 1,600 tonne LEC was put in place on Van Oord's heavy life installation vessel Aeolus at the end of last month in the Netherlands.
The crane which was designed by Huisman, is specifically created for a jack-up vessel, and will allow the Aeolus to install heavier foundations for offshore wind turbines.