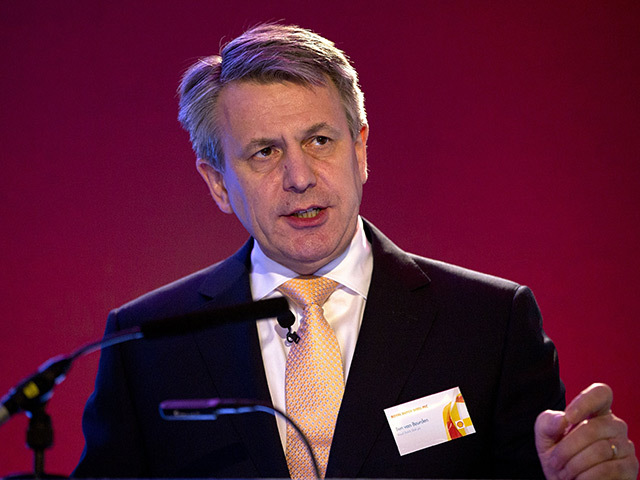 Shell and BP may have to face down shareholder opposition to their chief executives' pay packets at their annual general meetings next week.
And for the third year in a row, Shell investors will vote on a resolution asking the company to set clear goals for meeting climate change targets.
Recommendations by the Institutional Shareholders Services (ISS) once again focus heavily on the pay of top executives at the energy giant, with ISS raising concerns over the 80% rate of bonus delivered to the CEO of Shell despite only reaching 70% on sustainable development targets.
Similarly, investors advisory firm Pensions and Investment Research Consultants (PIRC) continued to caution shareholders against sanctioning BP chief executive Bob Dudley's remuneration package, which it called "excessive" in 2017 as it soared by more than £1 million to £9.5m.
Mr Dudley's total remuneration was up by 13% on 2016, causing a revolt among shareholders who administered a symbolic slap in the face by voting down director pay rises.
The pay deal would have come in at £12.5m but for a new company policy on director pay meaning the planned increase was reduced.
The final settlement included his £1.3m salary, which was unchanged from the year before.
Mr Dudley did however receive a long-term performance-related shares windfall totalling more than £5.2m, and an annual bonus worth more than £2m in cash and shares.
PIRC has also urged shareholders to oust current chairman Carl-Henric Svanberg claiming the BP boss would be "too busy elsewhere" to lead the firm in "times of crisis" due to his other chairmanship role at Volvo.
Despite an announcement that Mr Svanberg's  will be leaving the role, a protest vote by shareholders is still planned to show their "collective disapproval".
Shareholders are also expected to vote down a resolution, for the third year running, a request that Shell publish greenhouse gas emissions targets.
Coordinated by shareholder activist group Follow This, ISS warn that the proposal could tie Shell "irrevocably" to targets aligned to the Paris Climate Agreement "set far into the future".
Mark Van Baal, founder of Follow This, said yesterday that despite Shell's "industry leading" move to accept responsibility for climate targets "it doesn't go far enough".
He said: "When you look carefully at [Shell's] carbon plans it should be working harder to meet concerns."
Recommended for you

Woodside-led venture, including BP, Shell, and Chevron, win Australia CCS permit