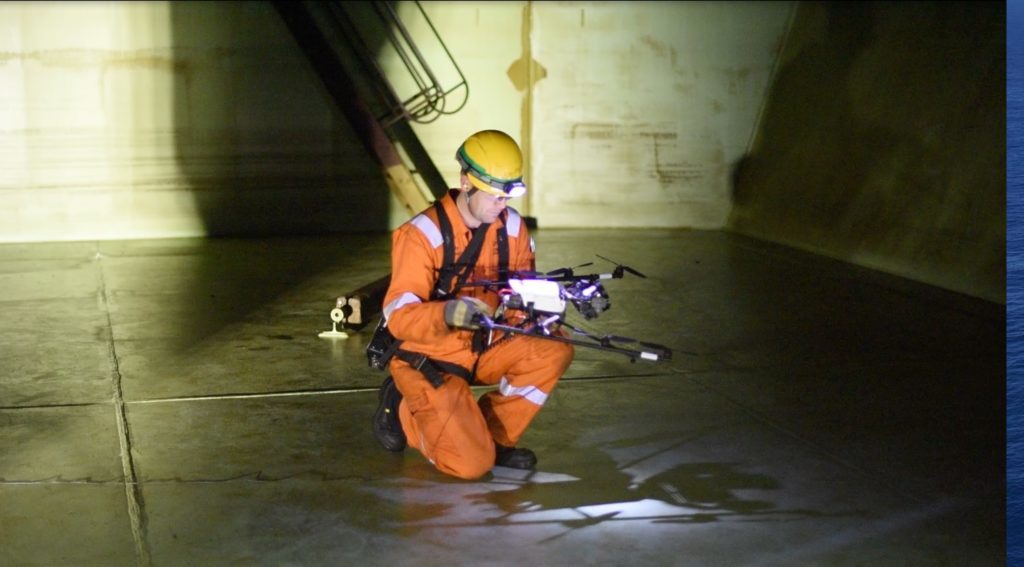 Technology specialist Cyberhawk has used UAVs to complete an inspection of an oil tanker, seven times more quickly than through traditional means.
The firm used unmanned aerial vehicles to inspect 19 tanks onboard a US-flagged vessel at a Singapore shipyard, which had to satisfy the US Coastguard's critical area inspection plan.
Traditional methods normally take seven days to complete.
However, the Cyberhawk team completed the work in one day, removing the need for several requirements such as scaffolding the inside of the tanks and using rope access workers.
Technicians were still required to measure wall thickness at accessible levels of the tank.
Cyberhawk carried out more than 350 flights, collecting 650GB of data to provide a 360-degree view of the inside of the tanks with its iHawk cloud software.
Technical director Malcolm Connolly said: "Since we conducted the first UAV tank inspection back in 2015, the take up of this solution has become increasingly adopted within the industry.
"These previous inspections, however, have only focused on capturing visual data of approximately 20 to 30 critical areas.
"To comply with ABS rules for this particular category of class survey, we required close up coverage of 100% of the tank's internal frame structure at a resolution equivalent to a person viewing the surface at arm's length."