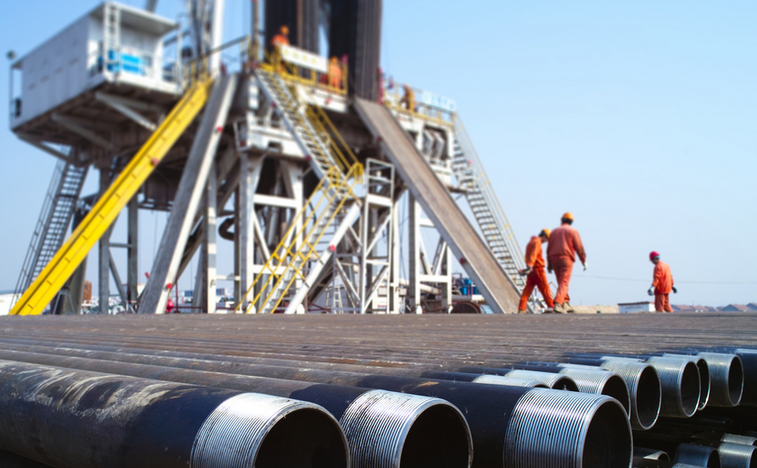 Aberdeenshire-based Eland Oil and Gas has hailed "the most important financial period in its history" as it jumped to a £27.6million profit.
The firm's pre-tax results for the first half of the year are up from a loss of £17.7m in the same period in 2017.
Eland, which has a base in Westhill and focuses on West Africa, saw its Opuama field in Nigeria increase average production threefold to 17,000 barrels of oil per day, and is expected to increase further in the near future.
Opuama is part of Eland's OML 40 license in the Niger Delta.
It is expecting first oil this year from its Gbetiokum field which is expected to produce 38million barrels.
Eland is also appraising its Ubima field, which has an estimated 2.4million barrels of oil.
The firm said it is driving towards "record production and financial performance in 2018".
CEO George Maxwell said: "The first half of 2018 has been the most important operational and financial period in Eland's history.
"With two successful infill wells completed on the Opuama field, average gross production increased threefold to over 17,000 barrels of oil per day and has since hit highest levels to date of nearly 30,000 bopd since period end, and will continue to increase further in the near-term.
"The operational successes in the period translated into a transformational financial performance with the Company reporting its maiden profit following record Group revenues. The strong operational cash flow in the Period also allowed for a positive turnaround in the Company's working capital position through a period of considerable capital investment.
"The significant increase in the re-financed debt opportunity is testament to the improvement in the Company's performance.
"We continue with the Ubima appraisal while also targeting first oil on Gbetiokun this year, further significantly increasing the Company's production base.
"The outlook for the remainder of this year is extremely exciting as we drive towards further record production and financial performance in 2018."
Recommended for you
X

Total buys car charging-point provider in new power-market foray