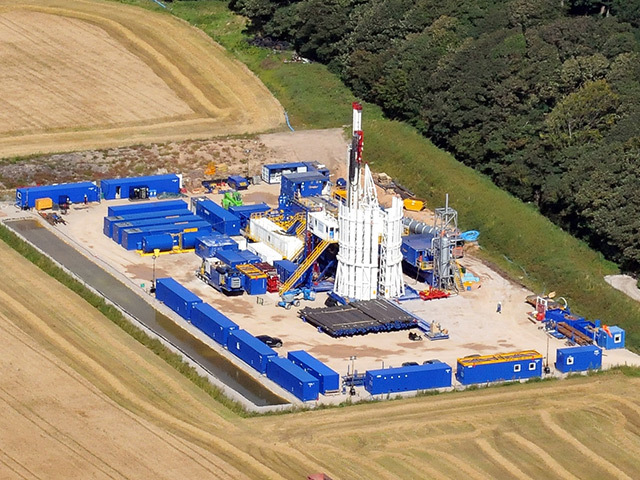 Hundreds of thousands of people have signed a petition opposing proposals to fast-track fracking through the planning system, campaigners said.
Some 300,000 people have signed the petition against plans to give non-hydraulic fracking shale exploration permitted development rights, commonly used in home extensions to allow small-scale work without planning permission.
The petition, organised by the Campaign to Protect Rural England, Friends of the Earth and Sum of Us, is being handed in to the Ministry of Housing, Communities and Local Government on the final day of a consultation on the plans.
Campaigners warn the plans would undermine local democracy.
Since the consultation opened in July, people have contacted MPs and councillors to raise concerns about the impact on democracy, industrialisation of the countryside and the undermining of climate action, campaigners said.
Daniel Carey-Dawes, from the Campaign to Protect Rural England, said: "The Government claims to champion localism, but its proposals to fast-track fracking fly in the face of this rhetoric.
"These 300,000 signatures represent a level of opposition that cannot and must not be ignored."
Rose Dickinson, campaigner at Friends of the Earth, said: "The Government's proposals would allow fracking companies to drill for gas, using rules originally designed to make it easier to put up a garden shed.
"So it's unsurprising that 300,000 people and many MPs and councils are opposed. The Government want to wrest decisions away from local communities which could lead to the industrialisation of our countryside.
"To solve the climate crisis we need to be moving away from fossil fuels, not making it easier for companies to dig up more."
Sebastian Kelly, campaigner at 350.org, said: "The Government must listen to the growing concerns from climate scientists, communities, councillors and MPs and immediately drop these undemocratic and reckless proposals."
The petition is being handed in as the first fracking in eight years in the UK continues in Lancashire, at Cuadrilla's Preston New Road site.
The company called a temporary halt to the work after a "tiny" tremor was detected on Tuesday afternoon at the shale exploration site while fracking operations were taking place.
Following more work on Wednesday morning, more small tremors were detected but Cuadrilla said they were within operating expectations and had not occurred during pumping.
Operations will begin again on Thursday morning, Cuadrilla said.
Recommended for you

Truss speech at Tory conference targeted by anti-fracking protestors