The founder of Ineos was jeered by striking workers yesterday as he visited the Grangemouth oil refinery on the second day of a bitter dispute over pensions.
Employees on the picket line booed and chanted as Jim Ratcliffe left the site yesterday afternoon.
The 55-year-old billionaire chairman had travelled to Grangemouth in the morning for meetings, Ineos said. His visit came as extra supplies of fuel began arriving in Scotland.
Around 65,000 tonnes of fuel are being shipped in to ease pressure on the forecourts in the wake of the 48-hour walkout.
Emergency deliveries of fuel arrived in Scotland yesterday, and more were expected soon.
Around 16,000 tonnes of diesel and kerosene were currently being delivered at Grangemouth, the Scottish Government said.
Up to 28,000 more tonnes of diesel were expected by the end of the day, it added.
More was expected tomorrow, and a 14,000-tonne load of diesel was anchored off Kirkcaldy.
A tanker carrying 3,000 tonnes of diesel and kerosene from Grangemouth docked at Aberdeen on Sunday night. The fuel will be distributed to filling stations across the region.
Signs of panic-buying seemed to have abated, with retailers reporting lower-than-expected demand on Sunday.
At midday on Sunday, 28 filling stations had run dry.
Workers will return to the plant at 6am today, although it could take some time for normal operations to resume. The Unite union has not called for any fresh strikes but says Ineos needs to halt proposed pension changes if talks are to continue.
The two sides held negotiations last week at the conciliation service Acas, but they collapsed without agreement.
Unite's Phil McNulty told the BBC Radio 4 Today programme: "We don't want to go on strike again and we shouldn't be put in a position where we have to."
Mr McNulty said that if Ineos "removed its intention" to close the pension scheme on August 1 then the union would re-enter talks.
Tom Crotty, chief executive of Ineos, claimed the company had made a number of concessions to the union to keep members at the negotiating table.
Justice Secretary Kenny MacAskill welcomed police reports of "exemplary" behaviour on the Grangemouth picket line.
A prolonged Grangemouth conflict would be "extremely damaging" to Scotland, First Minister Alex Salmond warned later last night.
Both he and UK Government Business Secretary John Hutton made it clear: "This is where this dispute must end."
Mr Salmond said a continuing strike would have a profound "macro-economic effect".
He was talking at Westminster where he was taking part in votes on the Finance Bill on the Budget and hoping to meet Prime Minister Gordon Brown.
Mr Salmond said: "We have managed to avoid the damage to the public-sector infrastructure, to public transport, to ferries and all these matters have been dealt with.
"We have managed to avoid 'pinch points' and kept fuel flowing. We have managed to avoid not inconvenience, but interruption."
But he said that if the dispute continued there would be an impact on prices.
Mr Salmond said the language used by the two sides had moderated and that there had been co-operation to maintain the flow of fuel.
Mr Hutton postponed a planned meeting with the first minister in London to fly to Scotland to visit the Ineos site in Grangemouth today.
He claimed retailers had "shown price restraint under difficult circumstances".
Finance Secretary John Swinney said Grangemouth is expecting 500 to 600 tanker deliveries today and promised priority to petrol stations closed or close to running out of stocks.
Recommended for you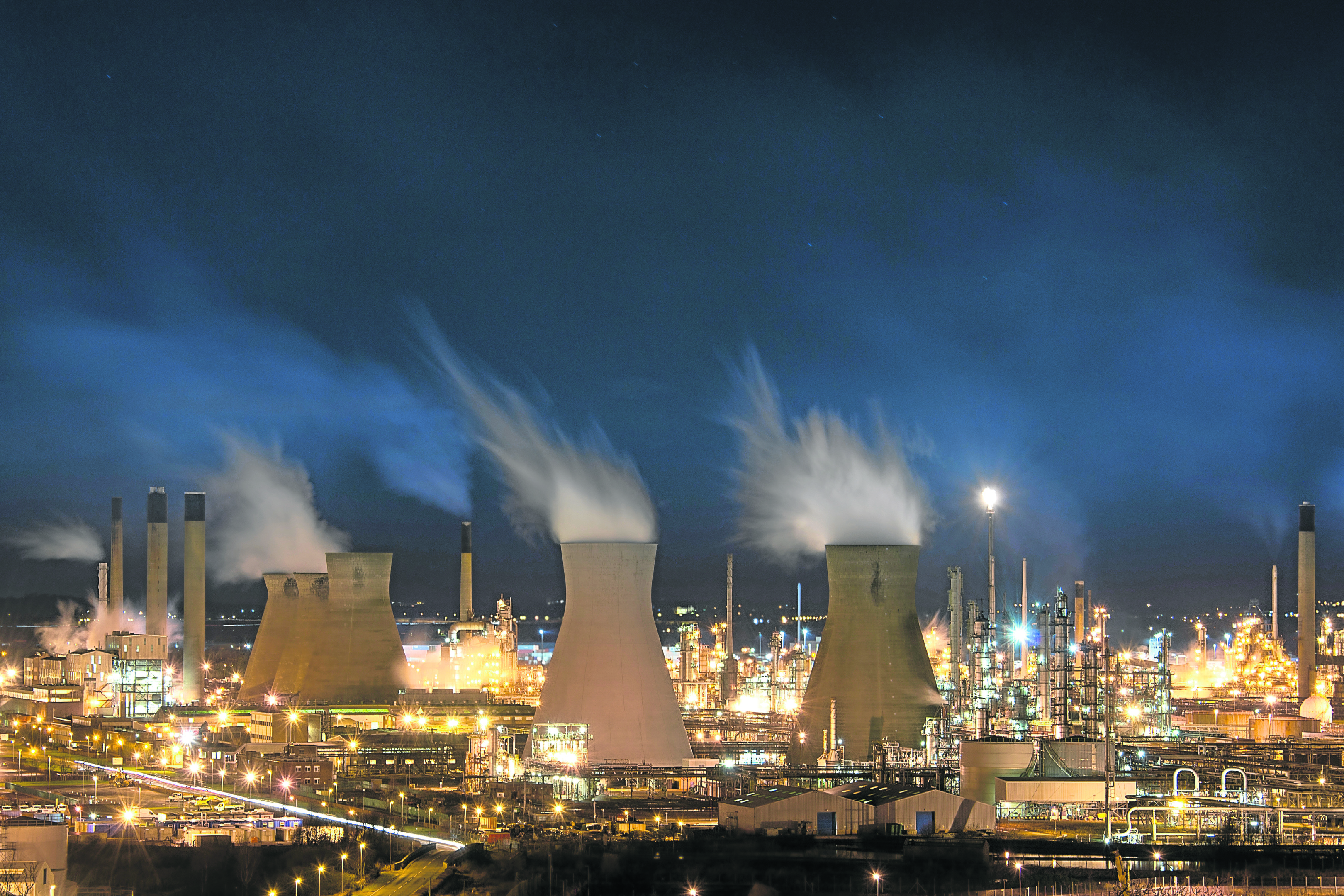 Grangemouth oil refinery strike: nearly 100 workers walk out