Former roustabout Euan Morrison is on the crest of a career wave at the age of just 37.
In the past 15 years, he has risen to become general manager in Aberdeen with CETCO Oilfield Services and is responsible for the company's entire eastern hemisphere operations.
Mr Morrison attributed his rise through the managerial ranks to hard work and a belief that the best asset any company has is its people.
After leaving school in Paisley, he spent a year at Aberdeen University studying chemistry before deciding it was not for him and went offshore.
Mr Morrison worked as a roustabout on the Santa Fe 135 and 140 semisubmersible rigs, then joined Maersk in 1996 and became a regular on the Petrolia rig.
He added: "There was rarely a day when we weren't repairing a major piece of equipment to keep the rig drilling. Essentially, I gained about 20 years' experience in a little over three years. Everyone who worked there did.
"I was employed as a motorman at this point so my technical and engineering skills were tested to their limit.
"Looking back, this was exactly what I needed at the time, to be in a challenging environment that gave me all the technical and engineering experience that I needed to move forward with my career."
In 1999, Mr Morrison made his first move into management when he became operations co-ordinator at a drill cuttings plant onshore with Maersk Environmental. He was responsible for 15 staff and it was as a result of having oily water as a by-product of the plant that he first came into contact with CETCO.
Mr Morrison joined CETCO in 2001 and, when Neil Poxon left as general manager at the end of 2006, he took the reins.
In 2007, Mr Morrison was officially appointed general manager and, since then, has driven much of the company's growth from its Aberdeen base.
He said: "We are moving in so many different directions just now, taking advantage of market opportunities in a number of different regions so it is an exciting time.
"Last year, we established an office in south-east Asia – and it's been a fantastic success. Nevertheless, I am never one to become complacent and we are continually looking at new market opportunities.
"We are forecasting additional annual growth of at least 25% in 2009 – a figure that could potentially prove to be even higher if we continue to enter new markets."
CETCO, which has its corporate headquarters in New Orleans, has been on an acquisition trail to expand its service offering and bolster international growth.
Employment across the company has risen fourfold in four years to more than 550 spread between 15 locations worldwide.
When Mr Morrison arrived at CETCO in Aberdeen, there were only five staff.
Numbers have since grown considerably – there are now about 50 people in the Granite City and around 60 in the other locations managed from Aberdeen.
Responsible for managing the company's operations in Aberdeen, Kuala Lumpur, Perth, Middle East, west Africa and former CIS countries, Mr Morrison attributes much of the growth to the company's expanded offering of tailored services.
He says: "Providing complete water-treatment services to clients, and broadening the company's service offerings in sand cleaning, industrial-wastewater treatment, produced-water treatment and aqueous drilling waste has resulted in a substantial increase in work."
In terms of what Mr Morrison perceives to be his main achievements while at CETCO, he is clear that business development and skills honed in the North Sea have been key to his position in the company.
He said: "As a company we are committed to applying what we have learned in the North Sea and using it as a benchmark internationally. We can take our expertise and skills and transfer these to new markets."
When talking about his strengths, Mr Morrison keeps it simple and defines himself as a strong "people" person.
He said: "I have always felt that a company's people are its best assets. I like to stick to clear leadership methods and I find that leading by example is the best way to accomplish that.
"It is also really important that companies such as ours continue to grow and nurture talent from within the local community."
Mr Morrison's passion for the North Sea goes beyond that of his work and with a penchant for Scotland's great outdoors he spends many weekends in Peterhead where he moors his boat, Tynet.
Living life in the fast lane – literally – Euan also confesses to a passion for cars and spends much of his spare time restoring them as well as driving them.
What car do you drive?
Toyota Land Cruiser, Range Rover, Ford Focus.
What's your favourite restaurant?
Ban Thai, in Rose Street, Aberdeen.
Have you ever broken the law?
I have been caught speeding.
What or who makes you laugh?
Eddie Izzard and Billy Connolly.
Favourite book?
A Short History of Nearly Everything, by Bill Bryson.
Favourite film?
Man on Fire, starring Denzel Washington.
Favourite singer/band?
U2.
Ideal job other than this one?
Sailing instructor.
What's the best piece of business advice you have ever received?
Don't be afraid to ask.
Worst business advice?
Ignore your gut instinct.
What was your first pay packet and what was it for?
Probably £2 a week delivering Sunday papers.
How do you keep fit?
I like sailing and getting into the mountains, but the weather doesn't help in Aberdeen for either.
What's your biggest extravagance?
My new house at Peterculter.
What do you drink?
I love fine wine, but it's an expensive interest.
With which historical or fictional character do you most identify?
Henry Ford, who said: "Don't find fault, find a remedy."
How would you like to be remembered?
When I do settle down, I'd like to be remembered for being a good father, husband and mentor.
Recommended for you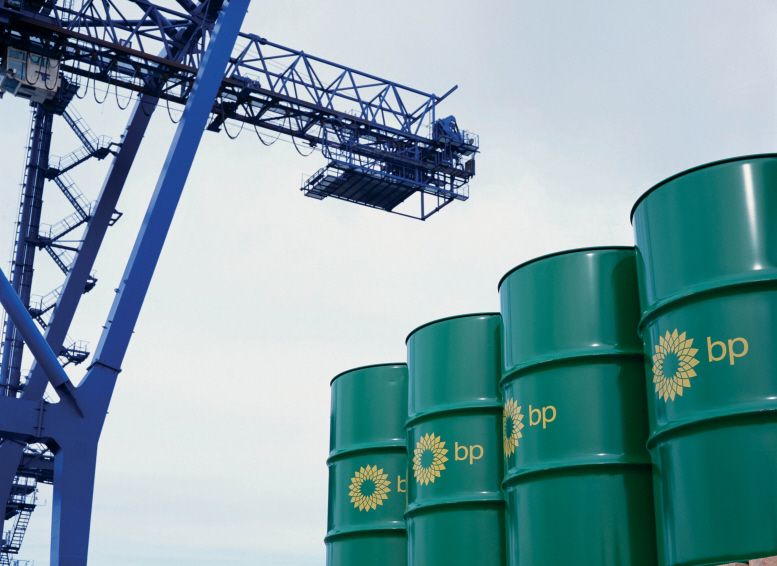 WATCH: BP boss grilled by MP on lack of answers on windfall tax payments