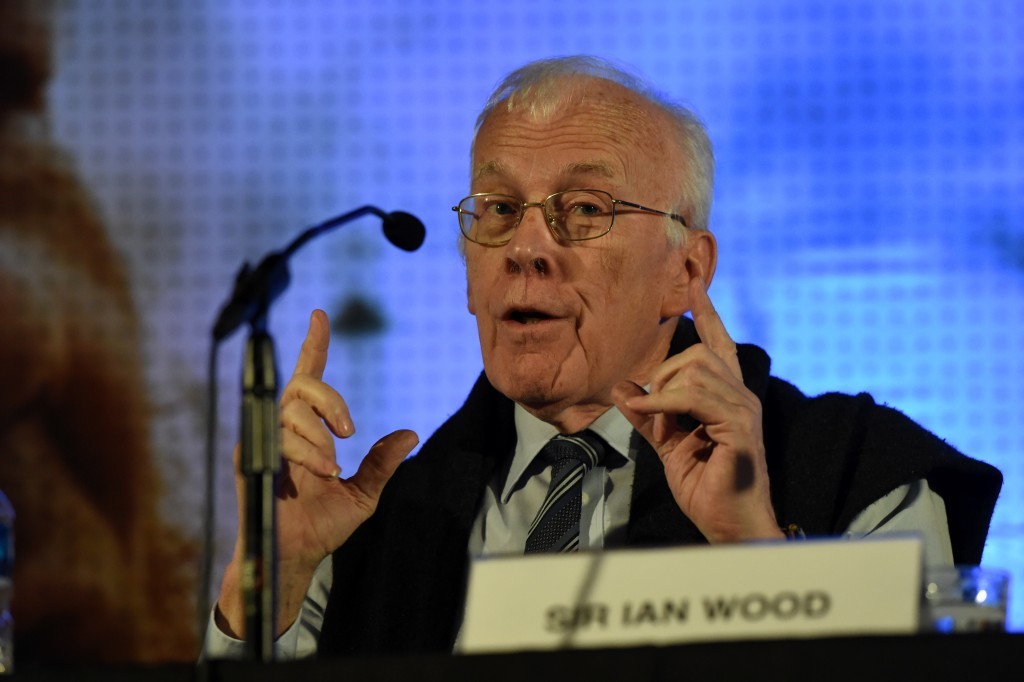 Leading businessman Sir Ian Wood has said Theresa May's Brexit deal is "workable" and is better than the current situation with Europe.
He said that the UK cannot afford to leave without a deal and that the plan now needs to "move ahead."
The businessman said that Brexit could also bring benefits to Scottish fishing.
Sir Ian, who made his name developing the Wood Group into a global oilfield services company, said that dealing with Brexit had been an "extraordinarily difficult task."
He told BBC Good Morning Scotland: "There is not a solution which anyone, or I suspect even more than 50% of people, would really say 'that's a really good solution'.
"There are two extremes and all kinds of ranges in between.
"I frankly think we do need to move ahead. We cannot afford to have no outcome.
"It would be bad for Europe and it would be bad for the UK and it would take a long time to work our way through that and frankly I think the proposal that's on the table,
I think it is workable, I think it is better than we have, we're out of Common Market membership but we're retaining some of the advantages so I think it's better than we have, and I think it's a workable proposal."
The businessman and philanthropist, who set up The Wood Foundation, said that the proposed EU Withdrawal Agreement could benefit Scottish fishing.
He said: "I think as far as fishing's concerned it's just been completely misreported. Where we are right now, we will be out of the Common Fisheries Policy, we will be a coastal state and we will be in a position to negotiate."No one's got any thought of excluding European vessels from fishing in the waters, but over a period of time we will negotiate a higher share of the quotas of what is our fish."
He added: "A Brexit outcome – I believe we will see significantly more fish coming to the Scottish fishing fleet."
Recommended for you

Can women access sanitary products while working offshore?