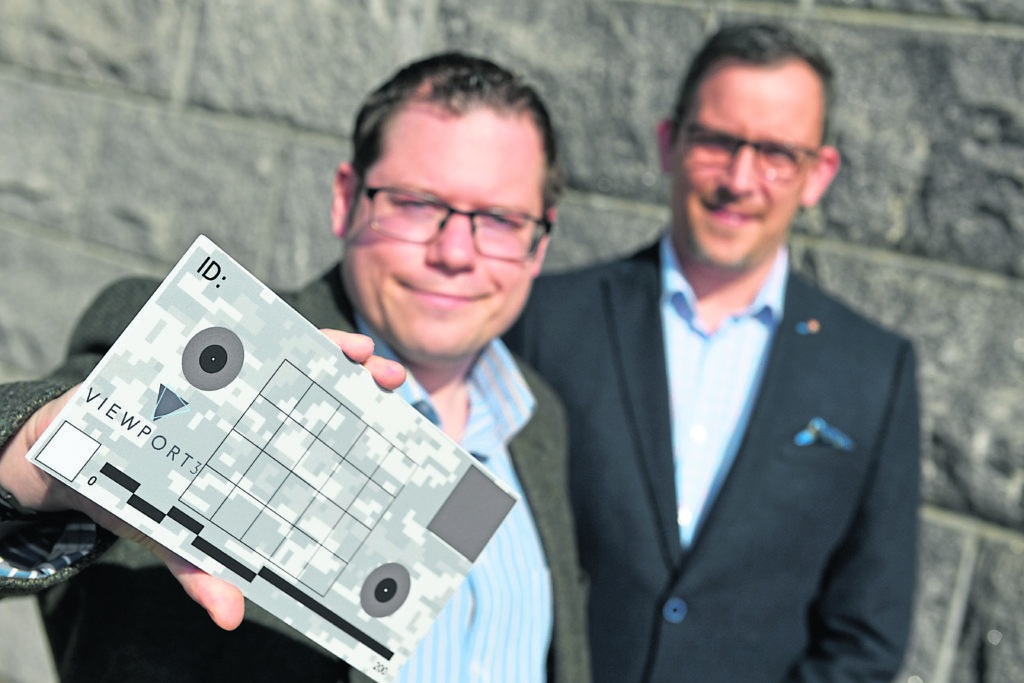 A co-founder of Scopus Engineering has invested a five-figure sum in a fledgling north-east subsea inspection firm.
Tom Bryce now owns a 15% stake in Ellon-headquartered Viewport3, which was launched at the start of 2017 by Richard Drennan and Chris Harvey.
Mr Drennan and Mr Harvey met while taking part in the start-up support programme run by social enterprise Elevator.
Viewport3's scanning technology saves time and money by using digital cameras mounted to a remotely-operated vehicle to do the scanning, negating the need for additional hardware, logistics and bed space.
Scopus Engineering, founded in 1991, provides dimensional control survey services to the global energy industry.
It was sold to Amec Group in 2014.
Mr Bryce said: "During my years at Scopus, we always felt that the missing link in our business was our ability to accurately measure subsea.
"When I first heard about the technology developed by Richard and Chris at Viewport3, and the pioneering services they offer, I was intrigued. The more I learned, the more I wished that this had been around when we set up Scopus Engineering. It is exactly what the industry has been crying out for.
"So, for me it was a very natural progression to come on board with Viewport3. With my experience and understanding of the sector, I am very much looking forward to working with Richard and Chris and providing guidance and support to help them grow the business."
Mr Drennan, formerly of Aker Solutions, said: "We are currently at the vanguard of subsea scanning, but we know that continuous innovation is key to retaining that position.
"We focus on the difficult projects and sub-millimetric outputs, and Tom's investment will allow us to further develop our already cutting-edge capabilities, and introduce more sophisticated hardware technology that will allow us to scale-up to meet demand."