Falklands oil and gas explorer Rockhopper has raised its estimate of how much oil it has in its Sea Lion discovery, despite its latest well being dry.
The UK-listed firm said its last well, designed to look for further oil in the North Falkland Basin Sea Lion complex, found 404ft of oil but the sands were water-logged.
The 14/10-8 well was also an exploratory look at Rockhopper's Casper and Kermit prospects, but these were water logged too.
However, the firm said an improved depth conversion had increased the area estimated to be covered by the main Sea Lion complex, from which the latest well in the south-east of the field appeared to be separated.
As a result the firm has increased its medium estimate for oil in place on Sea Lion to 1.3billion barrels of oil.
Sam Moody, chief executive, said: "14/10-8 has provided us with further valuable information regarding Sea Lion although its main targets proved to be water wet.
"We continue to make progress in refining our view of the field's full potential and the optimal ways to both finance and develop it."
Analysts at Evolution Securities said: "Whilst the 14/10-8 result is disappointing, the increase in the in-place resource in the main structure is positive for the commercial development of the field."
A further well is now due to be drilled for Rockhopper by the Ocean Guardian drilling rig to look at the southern edge of the Sea Lion complex and the eastern side of the Casper prospect, said Rockhopper.
Last month, the firm said it plans to invest £1.27billion in the area and would start producing oil in 2016 using a leased floating production vessel.
Its drilling off the UK-governed Falkland Islands has faced controversy due to Argentina maintaining that the islands, known as the Malvinas, are occupied illegally.
Recommended for you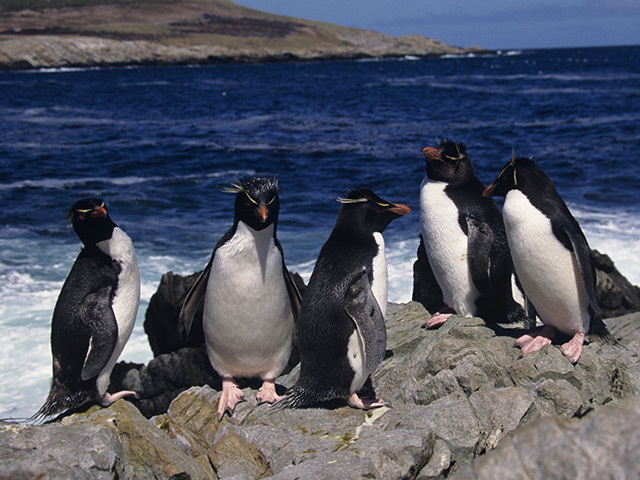 Rockhopper raises £2.8m in share offer to progress Sea Lion