Aberdeen-based energy investment firm Parkmead Group made its first step to becoming an independent oil and gas company today.
The firm said the "significant" move had seen it buy into fields operated by Dana Petroleum – previously run by Parkmead executive chairman Tom Cross.
Mr Cross has used some of the millions he made in the £1.67billion buyout of Dana by South Korea's national oil company last November to fund the deal through an £8million loan to Parkmead.
Shares in Parkmead rose more than 20% today following the announcements, which followed closing up 5.15% on Monday.
The deal has seen Parkmead buy a 15% interest in three blocks in the southern North Sea from XTO UK – a subsidiary of Exxon Mobil.
These include the Platypus gas field, discovered last year by Dana Petroleum, the operator and 45% stakeholder in the field, and the neighbouring Possum gas prospect.
Both are due to be drilled "to confirm deliverability" at the same time by Dana, which has secured a rig for the first quarter of 2012.
A statement from the firm said: "This acquisition marks an important step in Parkmead's first stage of its development to become a significant new independent oil and gas company.
"The Parkmead technical and commercial teams have a long history and detailed knowledge of these assets and therefore these blocks are an ideal fit for the group's growth strategy."
Mr Cross, who took over as executive chairman last month having been chairman, said: "The Platypus and Possum areas are a valuable addition to Parkmead.
"We know the geotechnical aspects of these blocks intimately and believe they contain the potential for significant upside."
The Platypus gas field, near the West Sole gas field, has the potential to contain up to 180billion cubic feet (bcf) of gas (31.8million barrels of oil equivalent) in place, Parkmead said.
The Possum prospect is also in the Rotliegendes area and immediately adjacent to the Platypus field. It has estimated resources of about 100bcf (17.6million boe) of gas in place, said Parkmead.
It said Dana Petroleum has secured a rig to drill on the Platypus and Possum complex in the first quarter of 2012 to confirm its "deliverability".
Mr Cross's two-year £8million load to Parkmead will also help fund ongoing development costs, including drilling, as well as funding general working capital and future corporate purposes.
Mr Cross owns 27.85% of Parkmead.
Recommended for you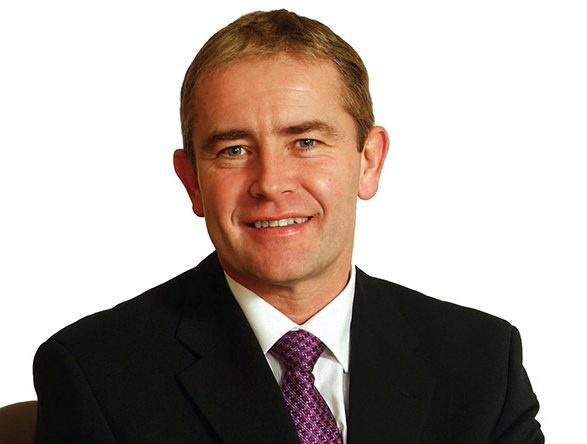 Parkmead reports 'record gas revenues' ahead of new drilling campaign