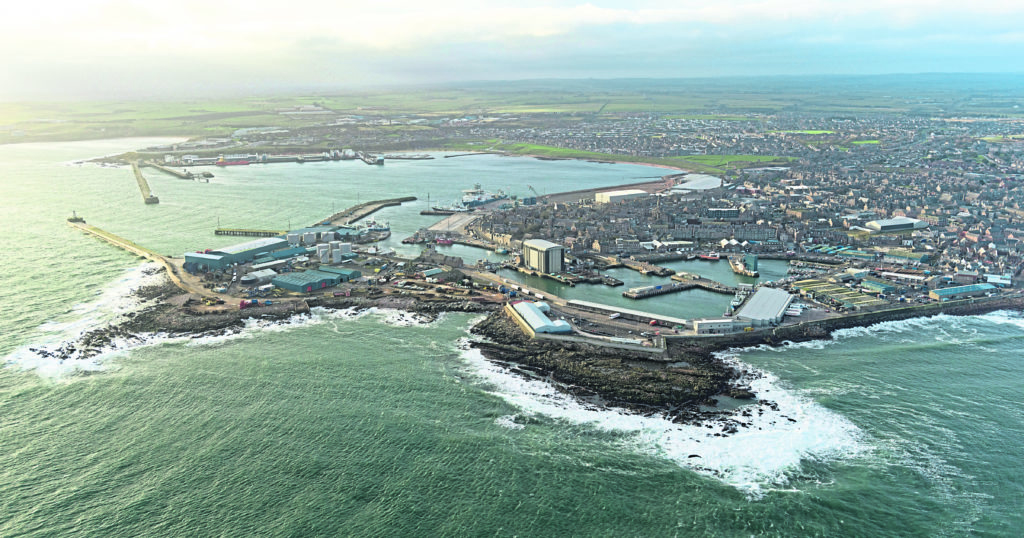 Peterhead Port has been named as the ideal UK-wide hub to facilitate a carbon capture and storage (CCS) boom in the north of Scotland, a new study has revealed.
According to a research report released today, several Grampian and Highland sites were also identified as tailor-made storage sites for the resource.
The Acorn CCS project study highlighted sixteen UK plots, pinpointing Dornoch and the Pentland Firth among a selection of North Sea areas "suitable" for the resource.
Peterhead's deep-water port was singled out as the key location for the transfer of 16 million tonnes (Mt) of CO2 due to its close location to existing North Sea pipelines and infrastructure.
The report said it could be in use as a working site as early as 2023.
The project also revealed the Pentland Firth, near Caithness, and the Dornoch Formation in the Moray Firth as a "promising" site close to three "strategically important" North Sea pipelines.
But the report ultimately ranked the North Sea's East May and Captain Sandstone formations as the top storage sites.
A saving of almost £650 million through repurposing hundreds of existing North Sea pipelines would also lower the cost to any future project, the study claimed.
North-east Labour MSP Lewis Macdonald said: "This is a very positive report which confirms the potential of carbon capture and storage for the North Sea.
"It particularly highlights Peterhead as the key port for delivery of captured carbon from many parts of the UK and Europe.
"This could put it on a larger scale than what is currently being planned at St Fergus."
The Acorn report also claimed it was possible to decarbonise the UK gas grid in the areas of heat and transport by producing hydrogen from natural gas with CCS at St Fergus, where 35% of all UK natural gas comes onshore.
Local councillor Jim McGillivray of East Sutherland and Edderton said the project needed to be clear about the "community benefit to the region", adding that he would be "interested to see the effect of the plans in terms of infrastructure and local projects."