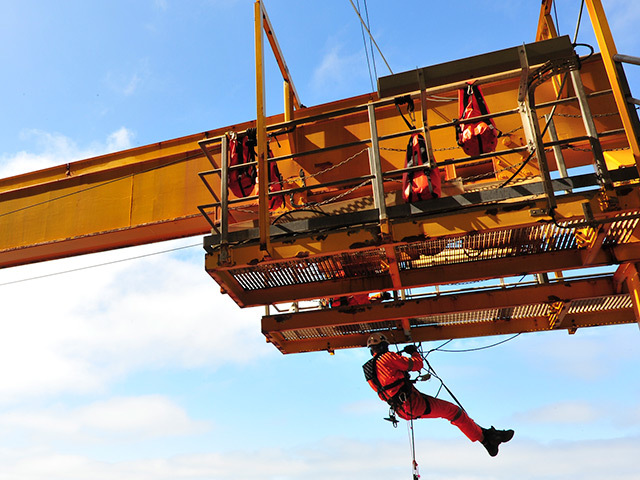 Norwegian oilfield service firm Aker Solutions has announced it will join the shareholder group of Airborne Oil and Gas as an investor.
Airborne produces a range of thermoplastic composite pipe (TCP) for the offshore subsea sector.
The deal will see it join Chevron, Saudi Aramco, Shell, Subsea 7, Sumitomo Corporation and the private equity investor, HPE Growth Capital.
Oliver Kassam, Airborne Oil and Gas cheif executive said: "Today's announcement demonstrates the growing confidence and the long-term value our qualified and field proven thermoplastic composite pipe (TCP) technology can bring to the oil and gas industry.
"We have a very strong portfolio of organisations invested in the business and the addition of Aker Solutions is significant as there are several areas where we can optimise the benefits of TCP to offer the sector an enhanced range of integrated products, including subsea production solutions.
Aker Solutions employs approximately 15,000 people in more than 20 countries.
"We also look forward to working closely with Aker Solutions to explore synergies for collaborative manufacturing and producing the next generation of TCP solutions for deepwater developments in line with our overarching strategic goals."
Chief technology officer at Aker Solutions, John Macleod, added: "At Aker Solutions, we constantly work to improve the performance and cost-efficiency of our technology and the materials we work with. Acquiring a stake in Airborne Oil & Gas positions Aker Solutions at the forefront in the development of next-generation pipeline materials. We are excited to work with Airborne to introduce existing and new applications of thermoplastic composite pipe solutions into our subsea portfolio."
Recommended for you

Aker Solutions, Siemens and Doosan Babcock win major FEED work for Keadby CCS