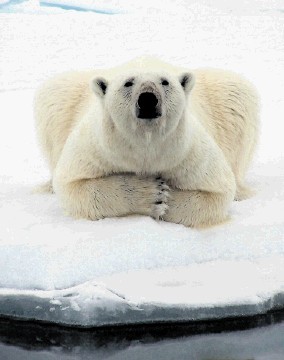 MPs have launched an inquiry into what the UK Government can do to protect the Arctic from over-exploitation, as the retreating ice opens the region up for oil and gas drilling.
Joan Walley, chairwoman of the environmental audit committee, said: "Rising global temperatures look set to clear the way for an oil and gas gold rush in the Arctic.
"We will be looking at what the government can do to ensure the Arctic is protected and if it is even possible to drill for oil and gas safely in such remote regions."
"Concerns over climate change should be recognised internationally as a limiting factor on any new oil and gas drilling in the Arctic."
Sea ice in the Arctic region is retreating and the rate of reduction is expected to increase as global temperatures rise. This will open up commercial opportunities in the region, including previously impassable shipping routes, fossil fuel deposits and fishing grounds.
Although the UK has no jurisdiction over the Arctic, it does have strong commercial and scientific interests in the region and it sits on the Arctic Council.
The environmental audit committee will examine how the UK Government could use its influence – through regulation, incentives, dialogue and treaties – to ensure that any development of the region is sustainable and takes full account of its impacts on climate change and the environment.
The chairwoman added "How the world deals with its remaining wildernesses will be a crucial test of our civilisation's stewardship of the planet in the 21st century.
"Will we allow a free-for-all in the polar regions of our planet or can we work together to protect, share and manage these areas?"
Edinburgh-based Cairn Energy has led a resurgence of interest in the Arctic after drilling in the region in 2010. Cairn says its exploration acreage off Greenland could hold billions of barrels of oil and the Scottish firm has carried out an extensive seismic survey programme.
Last month, Cairn said it was confident of success off Greenland, despite its five-well 2011 drilling campaign having failed to make a commercial find.
The US Geological Survey has estimated the region could contain 50billion barrels of oil equivalent.
But environmental groups say Cairn's activities threaten the Arctic environment.