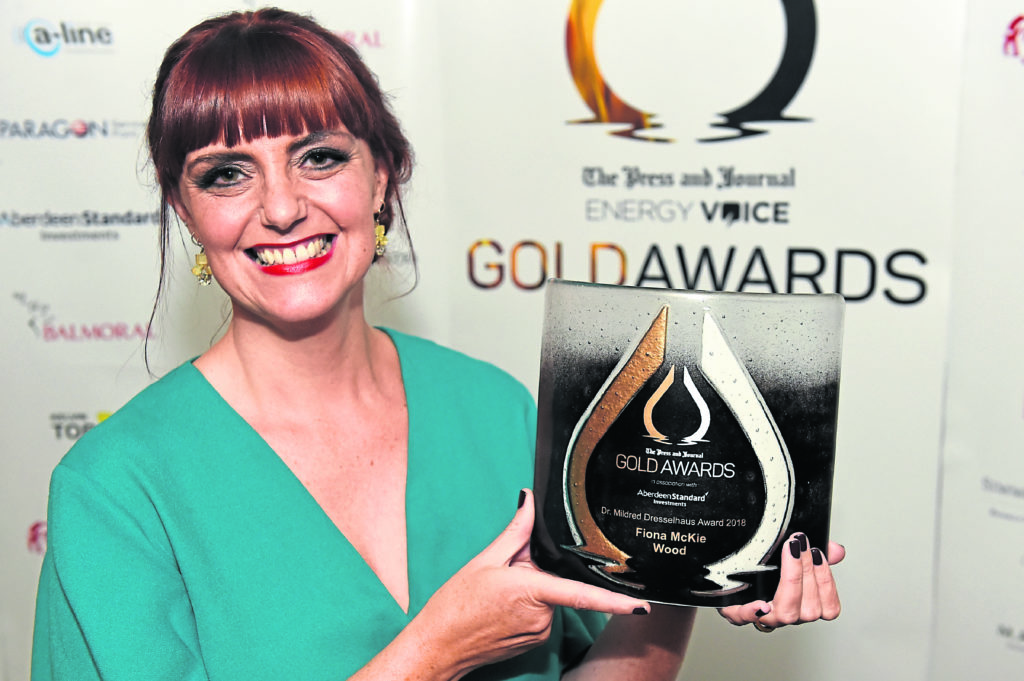 An award championing outstanding women in energy is up for grabs for only the second year in the next edition of an annual celebration of excellence in the industry.
The Press and Journal Energy Voice Gold Awards, held in association with Aberdeen Standard Investments, recognise some of the people and companies driving progress in the UK oil, gas and wider energy sector.
One of the gongs, the Dr Mildred Dresselhaus Award is open to any woman making a positive contribution, mentoring and the next generation of innovators.
It is named after the woman credited with unlocking the secrets of carbon's molecular structures.
Dr Dresselhaus, who died in 2017, was the first woman institute professor and professor emerita of physics and electrical engineering at the Massachusetts Institute of Technology. She had several physical theories named after her and won a raft of awards.
Last year, the Dr Mildred Dresselhaus Award was won by Fiona McKie, a project director with energy services giant Wood.
Whoever wins the accolade in 2019, whether she is a chief executive or an apprentice, is already helping to address the industry's gender imbalance.
Men and women, or the companies they work for, are eligible to enter any of the other competition categories.
These include the health and safety award, won last year by North Sea oil firm Taqa.
It recognises companies which keep the wellbeing of their workforce at the heart of everything they do. The winner must demonstrate an enthusiasm for continual improvement.
Entries can include examples of workforce involvement in achieving health and safety excellence, backing from the wider leadership team and examples of creating a safety conscious culture.
To enter any of the categories, visit www.pandjgoldawards.com – or contact Laura Adam on 01382 575308 or at laadam@dctmedia.co.uk. Entries will be accepted until Monday April 22.
The competition will reach its climax at Aberdeen Exhibition and Conference Centre on Thursday May 30. Around 300 people attended last year's awards ceremony.