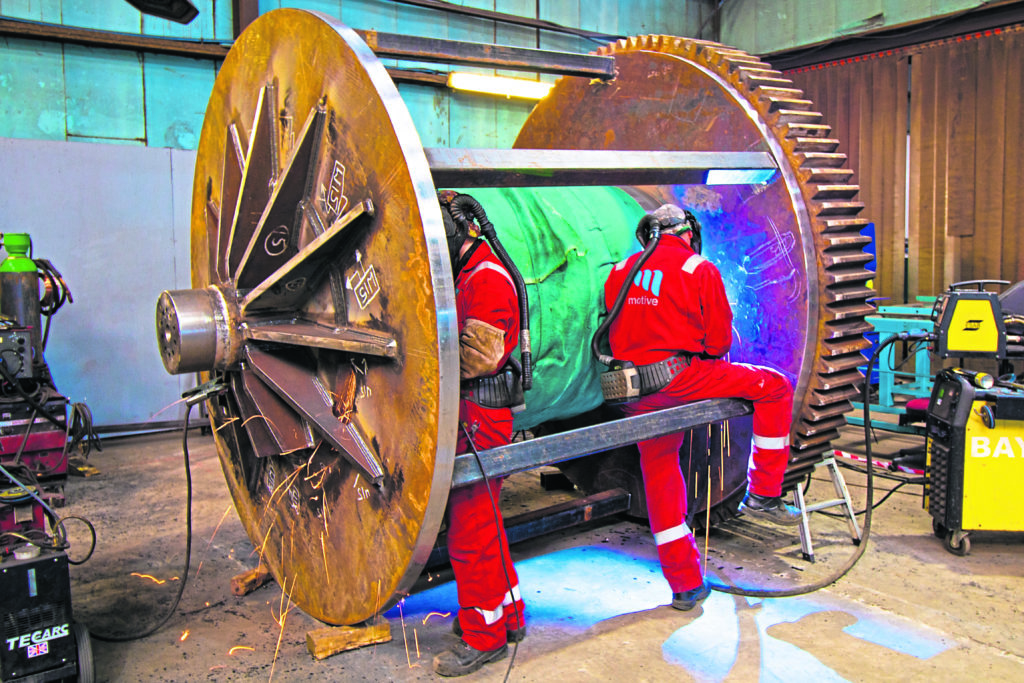 North-east firm Motive Offshore said yesterday it was targeting "ambitious" growth after a multimillion-pound private equity investment.
The company, which is based in Boyndie, near Banff, aims to become a £30 million ebitda (earnings before interest, taxes, depreciation, and amortisation) business within five years following the cash injection by EV Private Equity.
EV is taking an undisclosed stake, and will have two of its team on Motive's board as it focuses on organic growth, manufacturing and delivering new products and services,
It will also seek potential acquisitions to scale up the business and increase its global presence.
Launched in 2010 by James Gregg and Dave Acton, Motive specialises in the manufacture, rental and inspection of marine equipment to the onshore and offshore oil and gas and marine industries.
As well as its HQ in Boyndie, the firm has offices in Aberdeen, Houston in the US and the Middle East,
A record financial perormance in 2017 – accounts lodged at Companies House show turnover raced ahead to £8.3m, from about £6.2m the year before – was followed by an even better 12 months in 2018.
Last year's accounts have not yet appeared at Companies House, but Motive said it had achieved another record-busting performance, turning over£15m.
Pre-tax profits of around £1.6m in 2017, up from about £1.5million the year before, are expected to be more than eclipsed on the back of EV's investment.
Mr Acton, the firm's managing director, said: "We have been in discussions with EV for the past 12 months and are excited about the future. We are now in a very strong position to accelerate our growth strategy.
"This deal gives us the opportunity to build on our rental fleet to deliver new products and services and to open bases in additional geographical locations.
"We are firmly on the acquisition trail for companies that complement our supply and would demonstrate scalability and access to new regions and a wider client base."