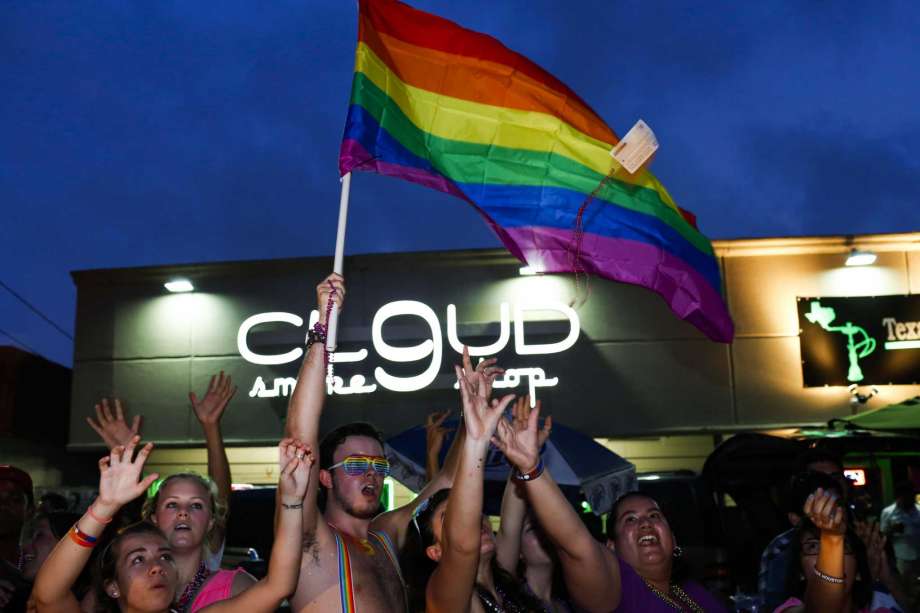 Some of the top oil and gas companies received perfect scores in the new LGBT workplace equality rankings, but the energy sector still ranks at the bottom for inclusion standards out of all industries nationwide.
The Human Rights Campaign's Corporate Equality Index 2019 cites Chevron, Shell and BP for having perfect scores, among others, but a lot of Houston-based energy companies continue to score low or outright decline to participate in the surveying on gay-rights equality.
Since the index's beginning in 2002, the total number of companies nationwide with top ratings has grown from 13 to 571 across all industries.
Five years ago, Chevron and Shell were the only oil and gas companies with perfect "100" ratings. At the time, Exxon Mobil ranked so low it had a negative score. Now, Exxon is up to an 85 score.
The rating are based on companies having non-discrimination policies across all their businesses; adopting equitable benefits for LGBTQ workers and their families, including transgender workers; and supporting an inclusive culture and corporate social responsibility throughout the supply chain. And, despite progress, about half of all LGBT workers remain closeted at work across all industries.
Other energy-related companies, including petrochemical companies and utilities, with perfect scores include Air Products and Chemicals, Alliant Energy, BASF, Celanese Corp., Dominion Energy, DowDuPont, Duke Energy, Exelon, Jacobs Engineering, Sempra Energy, Southern Co., and Xcel Energy.
On the other hand, companies that scored "20" or below for still declining to fully participate in the survey data included Apache Corp., Calpine, CenterPoint Energy, Energy Transfer, Enterprise Products Partners, EOG Resources, Halliburton, HollyFrontier, Kinder Morgan, Murphy Oil, National Oil Varco, Occidental Petroleum, PBF Energy, Plains All American Pipeline, Quanta Services, Targa Resources, Valero Energy and Vistra Energy.
However, there were other energy companies that scored pretty high without achieving 100 scores, including Exxon Mobil, Phillips 66, 95; Marathon Petroleum, 95; ONEOK Inc., 95; ConocoPhillips, 90; and Entergy Corp., 85;
Others rating closer to the middle of the pack included Williams Cos., 70; Anadarko Petroleum, 65; Chesapeake Energy, 65; Constellation Energy, 60; Fluor, 60; Marathon Oil, 60; Devon Energy, 50; NextEra Energy, 50; Hess Corp., 45; Huntsman Corp., 45; and NRG Energy, 40.
This article first appeared on the Houston Chronicle – an Energy Voice content partner. For more from the Houston Chronicle click here.