The price of donkeys in the Yozgat district of Central Turkey has increased sevenfold as local people are giving up the use of tractors because of rocketing fuel prices and substituting them with a centuries-old means of getting about.
Because of the increased demand, the price of one donkey rocketed from 26 euros to about 180 euros, the Turkish newspaper, Zaman, reported a few days ago.
A bit more detail: most of the farmers in Yozgat's Lok village have stopped using tractors, some putting them up for sale, while others have invested in a donkey.
The number of donkeys in the village increased to more than 100, from 50 in previous years. The number of donkeys sold in Yozgat rose to 4,410 by the end of 2007, from 2,500 in 2006.
Lok resident Cafer Delibasi said almost everyone in the village had started using donkeys instead of tractors. He added that, two years ago, no one would buy a donkey.
The "Pink-un" has reported that, in the state of Rajasthan, farmers are looking to the camel as a replacement for diesel-guzzling tractors. As a result, demand for camels is up, as is their price.
Even today, a strong, work-ready camel costs just a quarter of what Indian farmers would need to shell out for an entry-level tractor, and the grumpy beasts don't need to be constantly refilled with expensive fossil fuels.
The FT notes, however, that a full-scale camel revival faces other challenges, but this rediscovery of the animal as a good worker could be the start of something.
Of course, camels and, for that matter, donkeys are self-replicating so long as one can pair them off appropriately.
Just think, no more "writing down" of costly tractors while wondering where the money's going to come from to buy the next, and doubtless more expensive, metal mule. "It's not 'backward' if it gets the job done, right? Camels: they spit on costly tractors," proclaimed a poster on one of the many green "blogs" that increasingly infest the internet.
Of course, said poster is both right – and wrong. In our modern world, we would argue that it depends on the task in hand as to whether quadruped or machine is the more efficient.
What the donkey and camel headlines tell us is that sustainable energy substitution is possible and can be surprisingly easy to effect. It is also a case of needs must when the devil drives – no choice.
Sadly, many of us in the cosseted West might think that this kind of switch in motive power is something to laugh about as we perhaps clamber into the latest model of UAV (urban assault vehicle).
You know, the kind that Jeremy Clarkson slobbers over and yummy mummies who should know better drive a few hundred feet down the road to school because their little darlings have lost the use of their hind legs. Both need to wake up; I mean Clarkson and the well heeled mothers (and fathers).
To get serious for a moment, donkey substitution in Turkey and the camel revival in India illustrate something of the lunatic, selfish world that mankind will – and I mean will – never be able to escape.
We have locked ourselves into a dangerous spiral that worries me greatly and I remain to be convinced that Westerners, especially, are capable of changing their ways profoundly enough to stave off disaster.
As far as we're concerned, donkeys are for children's farms, camels are for zoos and horses, of which there are many in Britain, are for betting on and leisure pursuits.
Here, we have known long enough that we have to revolutionise our approach to energy – from conserving what we have in terms of high-grade hydrocarbon resources to systematically harvesting renewable resources, to being a lot smarter all round in the way we use the resource.
So what are we doing about it? Well, PM Gordon Broon banged the proverbial fist on the table at the secluded Aberdeenshire hotel, Ardoe House, a few weeks back, telling a gathering of North Sea moguls that they must raise production.
While asking the perhaps impossible, what he didn't do was say, "Guys, to help you achieve this I'm going to slice, say, 5% off the tax burden". Why didn't he offer it there and then?
Though there may be some sort of concession in the pipeline, Brown (and poodle Darling) missed a brilliant PR opportunity for their spin doctors to milk 'til the cows came home. Instead, one can see this Calvinist undertaker of a PM obsequiously plotting with his henchman to give with one hand yet grab back with the other.
As for his trip to Saudi Arabia, c'mon. Broon's claim that some sort of a deal had been brokered was fatuous in the extreme.
There he was, begging for more oil while, as UK Chancellor, he had persistently refused to ease the tax burden on North Sea exploration and production, so putting companies off making much needed investment.
And then to tell Opec members that they must embrace the renewable/sustainable energy revolution bordered on the dim-witted, given the UK's own lacklustre performance. You want proof?
On June 19, a committee of MPs warned that the UK Government is unlikely to meet its target of 10% of electricity being generated from renewable sources by 2010.
The innovation, universities, science and skills select committee called current policy inadequate and expressed disappointment at the apparent "lack of urgency".
"Throughout this inquiry, we have been consistently disappointed by the lack of urgency expressed by the Government, and at times by the electricity industry, in relation to the challenge ahead," said committee chairman Phil Willis.
Perhaps Broon should have inquired beforehand as to what Opec member states are doing in that direction before preaching the way he did. He (and his advisers) might get a surprise; I did when I was involved in researching carbon sequestration initiatives by NOCs (national oil companies) a couple or three years back.
Broon's attitude to Opec regarding renewable/sustainable energy smacks of his, some months ago, offering the Chinese £50million to assist in their development of renewables technologies (about which we commented at the time) when they have already hit their 2010 target. Britain hasn't, and is unlikely to.
Guess what, that too has come round and backfired on Broon, as Ian Marchant, Scottish & Southern Energy's smart and strategically controversial CEO has, guess what, decided to go shopping in China.
The Perth-headquartered utility has revealed that it will open a research and development office in Beijing Q3 2008. The team will focus on R&D, procurement of technology from Chinese companies to be used in the UK and the development of windfarms in Asia. Note the words "procurement of technology from Chinese companies".
That's it, rant over and me struck off all BERR invitation lists for good.
Recommended for you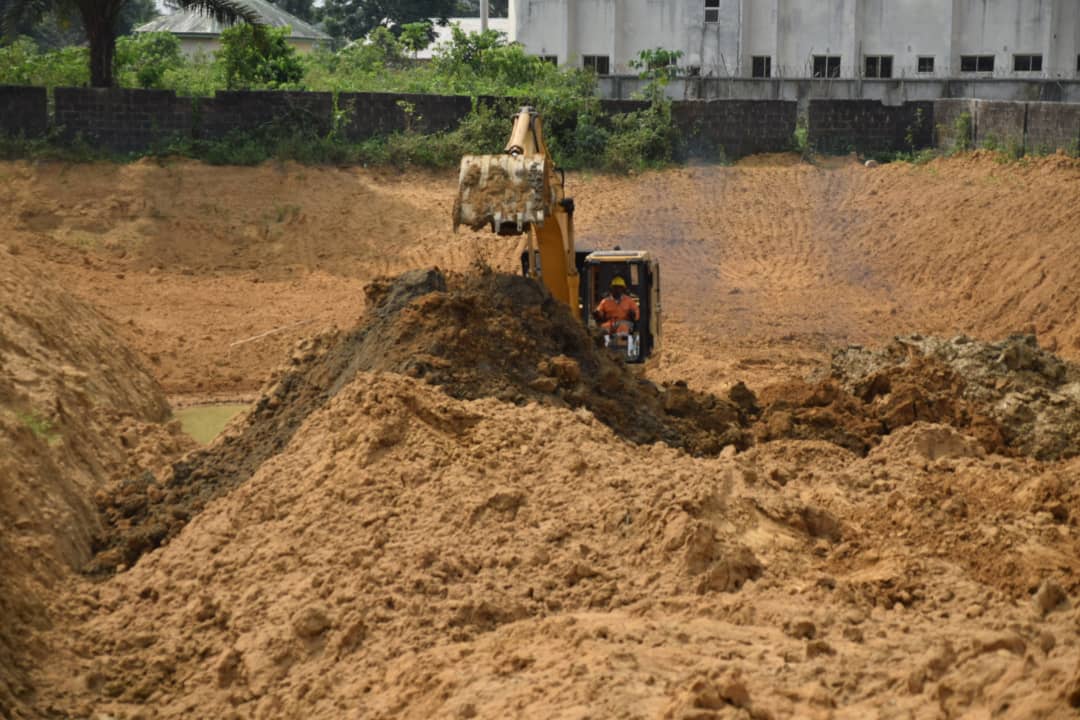 One of world's most polluted spots gets worse as $1bn cleanup drags on