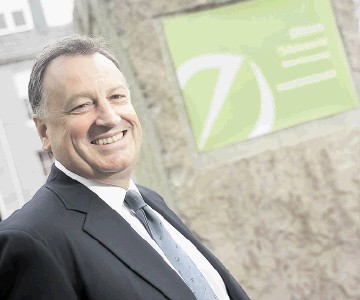 ENERGY Environmental Group of Aberdeen said yesterday it had more than tripled its earnings during the past 12 months.
Its latest figure for annual turnover, £19million, was up 50% on the year before and produced earnings before interest, tax, depreciation and amortisation of £3.3 million – up from £982,000 previously.
The firm said a further 30 to 40 jobs could be created over the next year as it seeks to introduce new technology, particularly in the alternative energy sector.
It currently employs 80 people in the discovery and development of viable new technologies to improve environmental performance and reduce costs in upstream oil and gas.
The firm said its recent earnings were boosted by improved margins and new business in international markets, particularly the US.
Bob Rooney and Peter Scholes, both former directors of oil-spill clean-up specialist Vikoma International, set up EEG in 2003 as a holding company for investing in the oilfield service sector.
It made its first acquisition the same year after bidding for Bridge of Don firm Screw Conveyor, which designs, manufactures and supplies engineering components used in onshore and offshore drilling sector to handle hazardous drill cuttings.
Nearly eight years on and having since taken over Isle of White-based Vikoma, EEG remains focused on growth – both organically and by acquisition.
Mr Rooney, the group's managing director, said: "Since acquiring Screw Conveyor in 2003 and Vikoma in 2007 as the platform for Energy Environmental, we have built up a robust and globally-recognised portfolio.
"Our focus is on identifying, licensing and developing IP (intellectual property) for new technologies and equipment that help prevent damage to the environment, but also help clean it up if it occurs."
He added: "With environmental legislation becoming increasingly more stringent and oil and gas companies now operating in some of the most hostile and environmentally sensitive areas of the world, the demand for products that will mitigate risk and improve environmental performance is rising.
"We are very well-positioned to capitalise on this opportunity and confident of achieving year-on-year growth for the next three to five years."
EEG now comprises three main trading companies: Screw Conveyor, Vikoma and Aberdeen-based Rotawave, which has developed a process to extract water, petroleum products and organic oils from various resources, including oil drill cuttings, refinery and food waste, and biomass.
As well as the corporate headquarters and trading operations in Aberdeen, EEG has a manufacturing plant 0n the Isle of Wight and test facilities in north Wales.