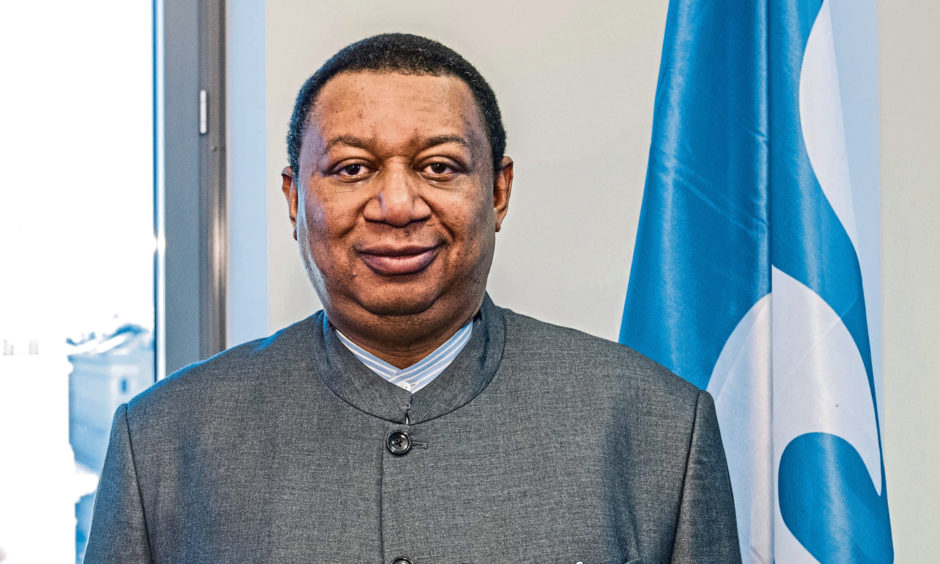 The general secretary of OPEC, Mohammed Barkindo, will give the keynote speech at this year's Dundee Energy Forum next week.
Leading industry figures will attend the two-day conference, which is hosted by the University of Dundee's Centre for Energy, Petroleum and Mineral Law and Policy (CEPMLP).
This year's event will focus on the future of international energy cooperation, highlighting the trend in nation states seeking greater individual control over energy policy and priorities.
Professor Peter Cameron, director of the CEPMLP, said: "The global energy market is facing huge challenges.
"However, despite the need for greater cooperation to tackle these hurdles, we are living in a political climate that means that more and more countries are seeking independent approaches to energy policy.
"This year's Dundee Energy Forum will seek to highlight the challenges that this is creating, and discuss the ways in which we can all work together to guarantee energy cooperation and security."
The University of Dundee's CEPMLP has been providing international leadership in energy research for more than 40 years, with graduates holding key positions in the public and private sector worldwide.
Hosted in conjunction with the International Energy Forum in Riyadh, Saudi Arabia, the Dundee Energy Forum analysing trajectories of global energy policy and the law and economics of the field.
Mr Cameron added, "This is only the third year of the Dundee Energy Forum and yet it has already grown in stature to become one of the industry's most important annual events.
"This is a global gathering and this year we will welcome guests from across Europe, as well as Colombia, Indonesia, Ivory Coast and Japan.
"A particularly exciting development is the growing Chinese participation in our forum, with government officials and think tank leaders all interested in energy transition.
"We have attracted figures of international renown who influence governments, stock markets, and help to shape future energy policy.
"By bringing together such prominent people we can comprehensively discuss and debate the issues surrounding global energy that have the potential to impact upon all of our lives."
The event will run at West Park Conference Centre on Monday and Tuesday.
Recommended for you

The case for COP28 and developing nations' needs