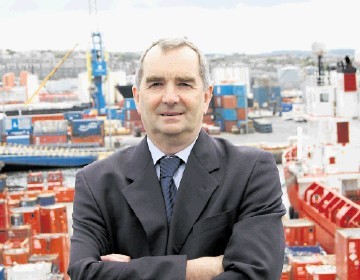 STANDBY vessel operator Sartor Offshore Rescue said yesterday it had landed a three-year contract with Ithaca Energy UK worth £8.2million.
The deal was brokered by Clarksons Offshore of Aberdeen. Sartor's Ocean Sprite will operate as a field support and emergency rescue and response vessel.
It is expected to start the contract at the Athena field in the North Sea in the fourth quarter of this year.
John Bryce, managing director of Aberdeen-based Sartor, said: "Ocean Sprite is a fine vessel with an excellent safety record of 2,860 days without a lost time injury.
"This is a very significant contract win for us as it is our first work with Ithaca Energy and I look forward to strengthening our relationship. We will supply two crews, each of 12 seamen, aboard the Ocean Sprite and I anticipate a continuation of our excellent safety record on board."
Sartor currently manages a fleet of nine emergency response and rescue vessels and four platform supply vessels out of Aberdeen.
Recommended for you
X

Energy service pair announce overseas moves