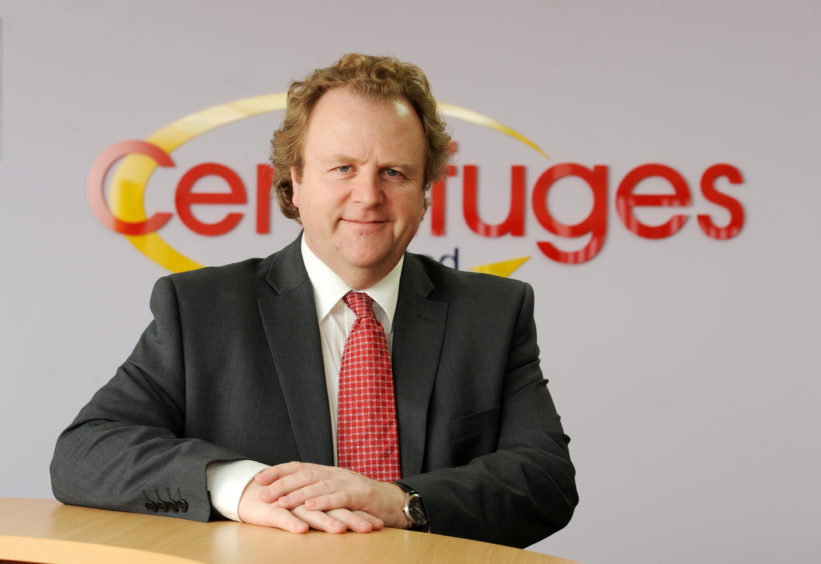 Aberdeen-based Centrifuges Un-Limited has toasted a series of new contract awards worth more than £1million since the start of the year.
The new work represents 33% growth on 2018 for the oilfield equipment firm, with around three quarters of it coming from overseas markets.
These include West Africa, Latin America, The Middle East and Norway, with international work now making up between 30-40% of Centrifuges' overall business.
Managing director Jim Shiach said the contracts come from years of building momentum in these markets.
He added: "I think generally there has been an uptake in the market. We have focussed overseas quite a bit over the last number of years and these contracts are a consequence of building on that.
"From that perspective the business has been specific in what we've been targeting.
"It's certainly been a driver for us to be more focussed and direct on which regions we have been focussed on."
The firm said its mechanical separation division has been key to the recent growth, which focuses on fluid cleaning for diesel fuel management, oily water separations for platform decommissioning and a range of other services like well testing activities.
Centrifuges employs around 15 people at its base in Dyce and the new awards mean an additional four people will be taken on in operational and sales roles.
Further strength has been drawn from a collaboration with market-leading heat transfer firm Kelvion as its UK partner, helping produce new designs on mud cooling technologies.
Mr Shiach said this year has been "exceptional" but he's hoping to continue the growth spurt into 2020 through international work and new tech innovations.
He added: "We're hoping that if everything carries on the way it's doing we'll certainly have a big improvement on last year.
"We have less people in business and we have to be more focussed on what we do and it is paying off for us. The key is that we keep on the key things we know and do well.
"Over the next few years we are looking at growth through three levels; organic growth, international development growth and innovation to keep us different from all the rest."
Centrifuges Un-Limited was founded by Mr Shiach in 2003.
He is the great grandson of legendary Aberdeen businessman Alex "Cocky" Hunter, who traded second-hand goods from his city-centre stores.
Mr Shiach was just 21 when he launched his first business venture, JS Electrical, in 1981.
In 2002, he saw a gap in the marketplace for a consultancy in the energy sector and launched Solids Control Electrical Services. Centrifuges Un-limited was set up a year later.
Recommended for you

Solab leads by example in unlocking the region's potential