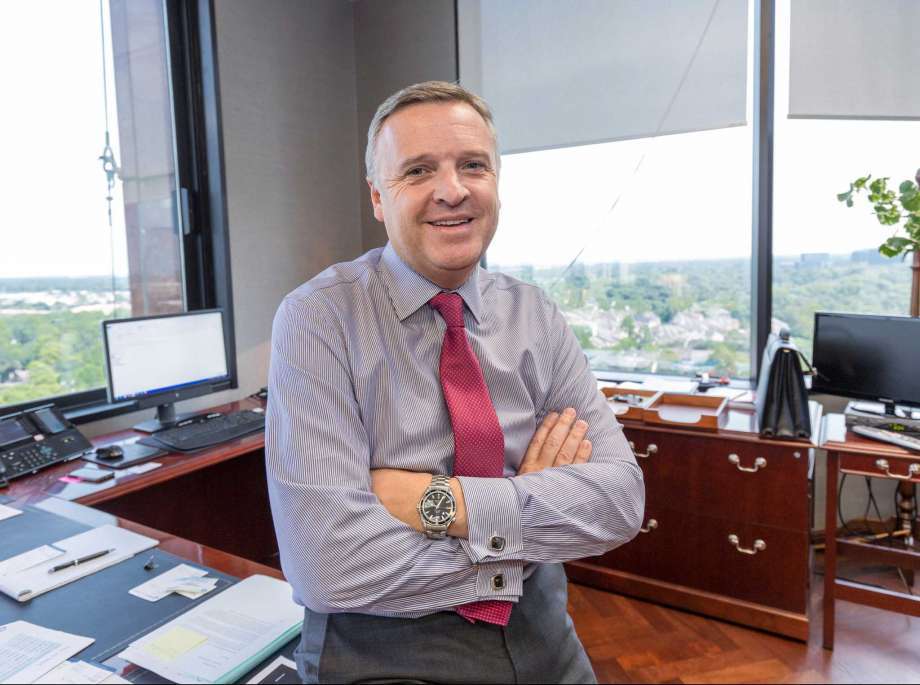 McDermott International Inc.'s shares and bonds jumped after the energy industry contractor said it's exploring the sale of its Lummus Technology business, a move that may give the heavily indebted company some badly needed liquidity.
Expressions of interest value the unit at more than $2.5 billion, and Evercore Inc. is advising on the potential divestment, the Houston-based company said Friday in a statement.
McDermott said it's also continuing efforts to sell the remaining part of its pipe fabrication business and its industrial storage tank business. The stock jumped as much as 73% while its notes more than doubled.
It's been a roller-coaster week for the company, with its shares plunging as much as 76% on Wednesday after the hiring of debt restructuring specialist AlixPartners was reported.
Stock trading was halted for volatility at least five times while its bonds dropped below 20 cents on the dollar Thursday, as its chief executive officer abruptly cancelled a public appearance for the second time in two weeks, before rebounding on Friday to about 38 cents.
News of the potential sale of Lummus may give the company some breathing room as it looks for ways to slash a debt pile that's grown to about $4.3 billion following its 2018 acquisition of Chicago Bridge & Iron Co. Conditions in the oil and natural gas industry aren't helping: Crude prices have yet to fully recover since falling steeply in 2014, limiting spending by McDermott's customers
What Bloomberg Intelligence Says:
"McDermott's plan to sell its Technology unit could help solve its liquidity crisis, but only if it stems the tide of cost increases on 'focus' projects, which continue for another few quarters."
— Scott Levine, industrials analyst
The company specialises in building and installing large, expensive items like oil platforms and natural gas plants. It's currently constructing Sempra Energy's giant Cameron liquefied natural gas complex in Louisiana. Lummus licenses technologies used in petrochemicals, refining and gas processing, and holds more than 3,100 patents.
In a presentation last September, CEO David Dickson highlighted the technology, especially for Saudi Arabia's state-owned oil company, which he described as McDermott's largest customer for a number of years.
The Lummus technology "is all about developing a more efficient technology in regard to crude oil or conversion of crude oil to chemicals," he said. "We really see a fantastic opportunity in petrochemicals both here in the U.S., but we see a big opportunity and a big market coming in particular areas such as the Middle East."
The shares were 64% higher at $2.60 at 10:13 a.m. in New York. The company's $1.3 billion of 10.625% unsecured bonds due 2024 rose about 21 cents to 38 cents on the dollar, according to Trace pricing.
Recommended for you

UAE to more than double LNG export capacity with Fujairah plant