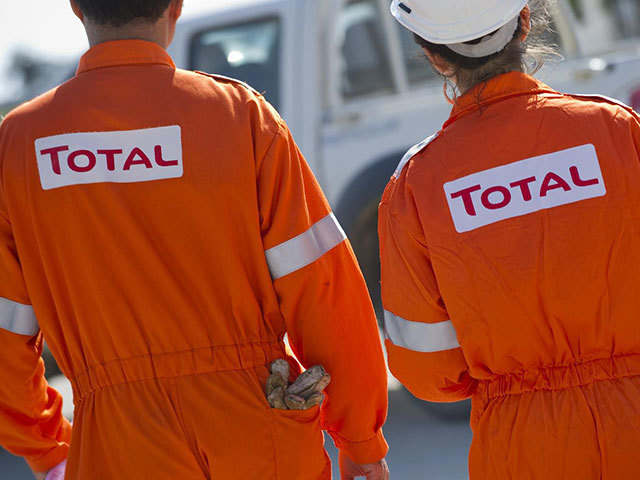 French oil major Total SA will accelerate dividend growth in a sign of confidence that investment in fast-growing gas and electricity markets will steadily increase cash flow.
Total plans to boost its payout by 5% to 6% annually in the coming years, up from a previous plan for 3% growth, the company based near Paris said Tuesday. Like peers, Total has been under pressure from investors to boost shareholder returns and prioritize the most profitable projects amid slowing global economic growth and mounting concern about climate change.
Growth in oil, gas and power businesses will increase cash flow by more than $5 billion by 2025 with oil at $60 a barrel, according to Total. The interim dividend for the third quarter will rise by 6% year on year, it said.
"These decisions reflect the board's confidence in the group's ability to deliver profitable and sustainable growth in the coming years," Total said in the statement. It reaffirmed its "strong discipline on investment and cost" and its ability to maintain "gearing" — a measure of indebtedness — below 20%.
Total's shares were trading 0.2% lower at 48.59 euros at 9:56 a.m. in Paris on Tuesday. The muted reaction may be due to the fact that the company didn't specify whether it would pursue share buybacks beyond the $5 billion repurchase planned in the three years through 2020, according to Ahmed Ben Salem, an analyst at Oddo BHF in Paris.
Total, which is holding an investor day later on Tuesday, will update analysts on its strategy, including the planned $8.8 billion purchase of Anadarko Petroleum Corp.'s assets in Africa. The company is also expected to detail progress on oil and liquefied natural gas projects in countries such as the U.S., Uganda, Brazil, and Papua New Guinea. To reassure investors, the French major pledged in July to sell $5 billion of assets in the 2019-2020 period.