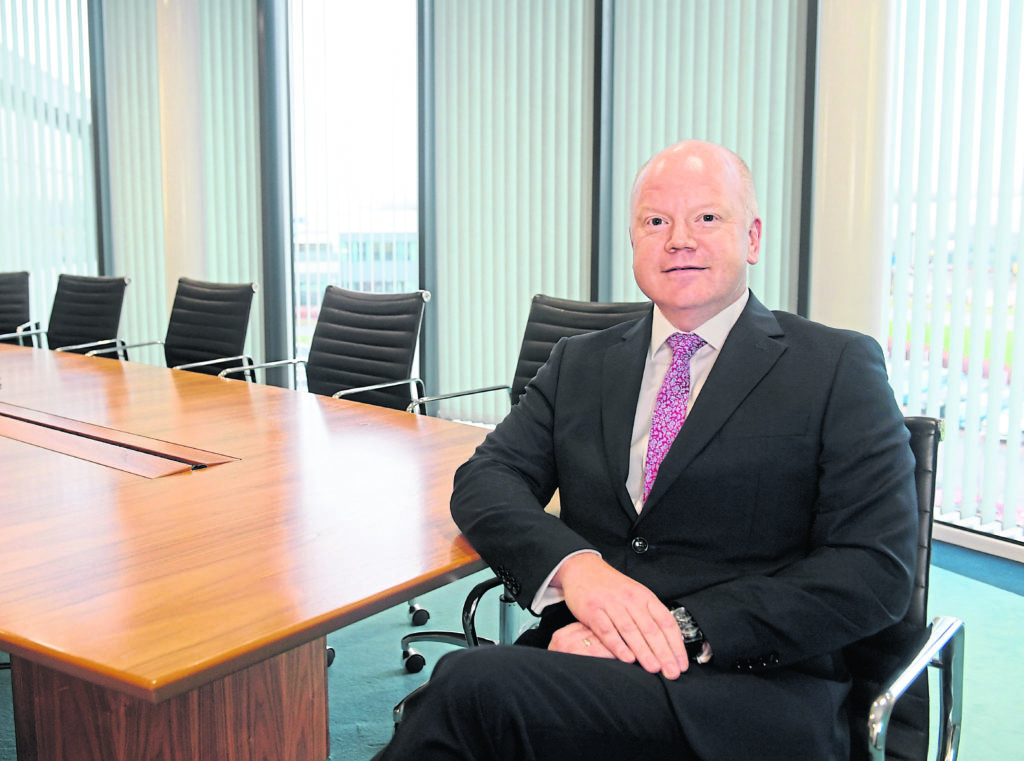 Asco Group's boss is confident the oil and gas service firm is "going in the right direction" and has predicted a marked improvement in its financial performance this year.
Peter France said Asco had made "a lot of progress" since he became chief executive a year ago and was already benefitting from a new strategy.
He also said Asco, whose core business is the operation of supply bases, continued to be "squeezed tight" on pricing by customers, but was hopeful rates would return to a more "suitable" level.
Mr France, who joined Asco from Bath-based Rotork, said the firm's new blueprint was underpinned by an "obsession" with "operational excellence" and safety.
Asco suffered "too many incidents" and had to "tighten up" its safety approach by "re-engaging" customers and staff members, he said.
The Aberdeen-headquartered firm is investing heavily in digital technology to modernise its systems and deliver a more efficient service to customers.
The group is keen to involve the "next generation" and has welcomed its largest UK intake of apprentices, graduates and interns in a number of years.
Mr France said the overriding aim of the new approach was to make sure Asco is "a strong and sustainable business" long-term.
The early signs are encouraging. Asco enjoyed a 30% increase in adjusted earnings before Interest, taxes, depreciation and amortization (Ebitda) in the first half of 2019.
Mr France expects Asco to achieve growth for the full-year 2019, and next year, but acknowledged the firm still had "a lot to do".
He said Asco's 2018 financial performance was not where he "wanted it to be".
Despite revenues increasing by 14.3% to £539.2 million last year, Asco's adjusted Ebitda sank 16.5% to £18.7m, as the company worked on "lower-priced contracts".
Asco also invested in the business and technology, swelling its cost base and contributing to lower margins.
Pre-tax losses narrowed to £48.2m in 2018, from £53.3m the previous year, according to new accounts provided by Asco, an employer of 1,500 people worldwide.
Asco's Peterhead base suffered more from "challenging contracts and margins" than the group's other UK facilities, in Aberdeen and Great Yarmouth.
Mr France said 2019 was also proving to be difficult for Peterhead, but that he expected to see some improvement there, with growth on the horizon in 2020-21.
He said the market and rates had been "depressed" in recent years, making life hard for firms who want to invest in people and facilities.
Some operators are "forward thinking" and understand they need to support the service industry, which was hit hard by the downturn, Mr France said.
But some people are "not quite there yet", he lamented, adding: "We're working on them with a consistent message and "open discussions".
Mr France believes proper engagement with customers will deliver "improved margins".
He added that Asco, which also operates in Norway, Trinidad, Australia, Canada and Georgia, continued to enjoy the strong support of its private-equity backer − London-based DH Private Equity Partners.
Recommended for you

Shell profits expected to dip from recent highs after gas price drop