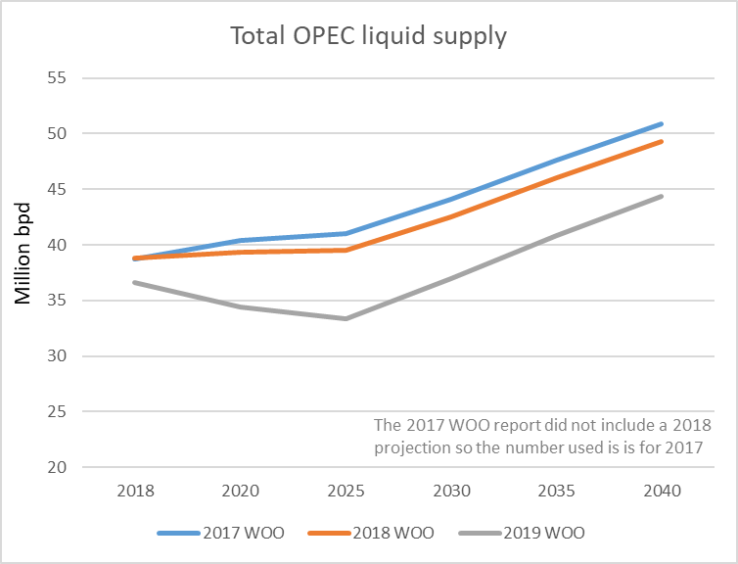 Oil demand will reach 101 million barrels per day in 2020, OPEC's World Oil Outlook (WOO) has said.
This prediction has been cut by 900,000 bpd from the 2018 WOO. Global oil demand will reach 110.6 million barrels per day by 2040, down from the previously predicted 111.7mn bpd.
OECD demand peaks in around 2020, at 48.1mn bpd, and then falls to 38.3mn bpd by 2040. Non-OECD demand continues to rise, with particularly strong increases from India, which moves from 4.7mn bpd in 2018 to 10.2mn bpd by the end of the reference period.
"Natural gas experiences the largest demand growth, the share of coal drops the most, and oil is expected to remain the fuel with the largest share in the energy mix throughout the forecast period to 2040," OPEC Secretary General Mohammad Barkindo said. "We do not see any reputable publication projecting, in their reference outlooks, that renewables will come anywhere close to overtaking oil and gas in the decades ahead."
In the period under examination, the vehicle fleet will grow by 1 billion, to around 2.4bn. While there will be a shift to electric vehicles, the WOO said, the greater impact on managing demand will be increased fuel economy measures.
In the short term, US shale will play a role in meeting this demand, accounting for around 60% of non-OPEC growth to 2024. OPEC expects this source to peak at 17.4mn bpd in 2029, fairly close to the US Energy Information Administration (EIA) prediction of domestic tight oil peaking around 2031.
Projecting production from North American shales continues to frustrate forecasters. OPEC has become much more bullish on production volumes from this source, increasing its 2030 forecast by 3.4mn bpd from its 2018 projection.
Exports from the US and Canada will reach just under 5mn bpd in 2025, OPEC continued, but fall to 3mn bpd by 2040.
The future of supply is dominated by its members, OPEC said, with only Brazil and Kazakhstan able to contribute meaningful growth beyond the mid-2020s. OPEC's production will rise from 36.6mn bpd of liquids to 44.4mn bpd in 2040.
The group has scaled back its projected contribution to the world's demands needs, though. In 2030, OPEC will provide 37 million bpd of liquids, it said, a reduction of 5.5mn bpd from the prediction it published in 2018, as can be seen in the graph.
The organisation published its report in Vienna. In a nod to criticisms that have been levelled at various energy forecasters, OPEC said the WOO was not about predictions, it was rather a reference tool that demonstrated the group's "commitment to data transparency".
In the first WOO, published in 2007, it forecast that oil demand would reach 118mn bpd by 2030, with the OECD accounting for 53mn bpd of that. While the top-line numbers may have changed, the reports – from the first to this year's, the thirteenth – continue to flag up the problem of energy poverty. While this is declining, it continues to be a pressing issue given that 1 billion people in the world still lack electricity.
Recommended for you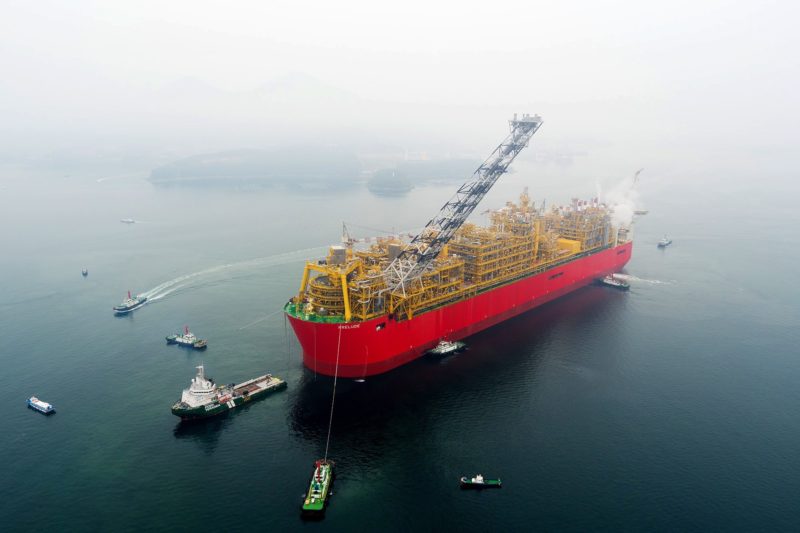 Shell: European demand, US supply to drive LNG market