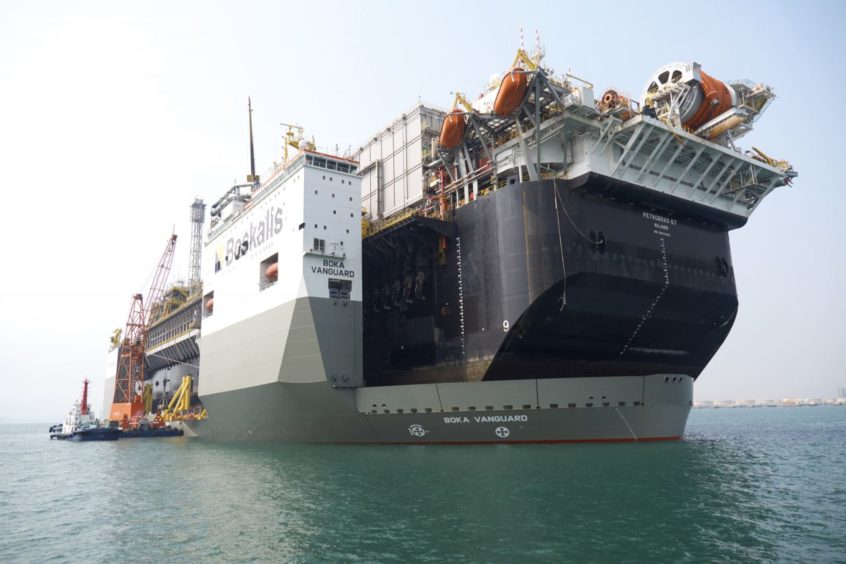 Dutch firm Boskalis has confirmed today that one contract worker is dead and five were seriously injured after consuming a 'toxic' cleaning liquid on board a floating production, storage and offloading (FPSO) vessel destined for Brazil.
The incident occurred earlier this week on board an FPSO which is currently in transit between China and Brazil, towed by the Vanguard semi-submersible heavy lift ship.
It is understood that six contract workers "illegally consumed" cleaning liquid thought to contain ethanol and "toxic methanol".
The liquid is a substance customarily used for degreasing purposes, Boskalis said.
The affected persons alerted crew 36 hours after they'd consumed the liquid as "serious signs of illness were becoming apparent".
The Vanguard vessel was forced to alter its course toward South Africa and a helicopter evacuation was put into action.
However, one worker died before medical assistance had made it on to the vessel.
Boskalis confirmed the remaining five affected persons were successfully evacuated, hospitalized in Durban, South Africa and are now successfully recovering from the intoxication.
The firm expressed its "deepest condolences" to the family of the deceased worker.
But it added that Boskalis has a "strict zero tolerance policy" with regard to the ingestion of alcohol on its offshore vessels.
The FPSO and Vanguard have now resumed their journey to Brazil.