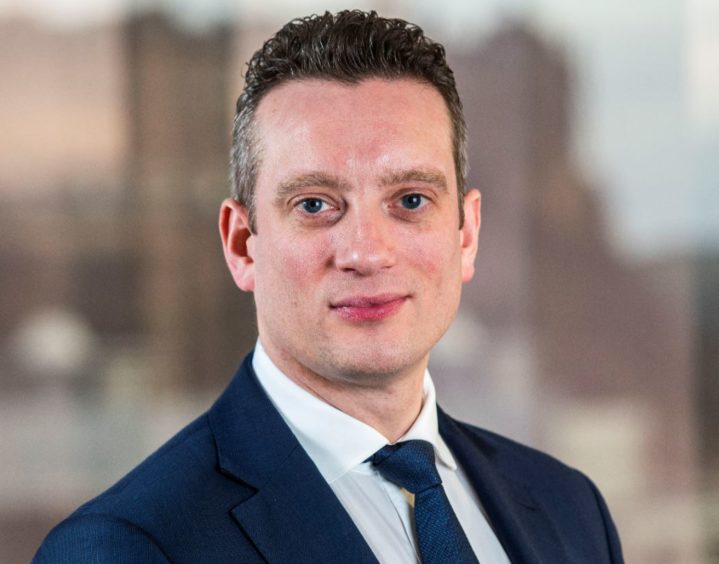 Addleshaw Goddard is strengthening its Aberdeen team with the appointment of a new legal director.
Robert Phillips is a specialist employment and business immigration lawyer with more than 12 years' experience in contentious and non-contentious cases.
He joins the firm from his role as senior associate at Burness Paull, where he worked predominantly within the offshore industry.
An accomplished tribunal advocate with particular expertise in complex employment litigation, whistleblowing, discrimination and industrial relations, Mr Phillips is also part of Oil and Gas UK's working group, responding on behalf of the industry to HMRC's proposed reforms to off-payroll working tax, commonly known as "IR35".
The firm said he will play a significant role in strengthening Addleshaw Goddard's employment and business immigration offering in the north-east.
Mr Phillips said: "I am very excited to join Addleshaw Goddard's Aberdeen office and look forward to supporting businesses in the north east with all their people issues – from employment law, business immigration law to tax law reform for off-payroll contractors (IR35).
"As the IR35 reform is extended to the private sector, Q1 and Q2 of 2020 will see significant turbulence in availability of human capital and resource to the Energy sector and Oil & Gas market in the north east.
"Although most businesses in this market have been aware of IR35 from Q3 2017, as the implementation date looms, the impact of this reform – which aims to address a tax avoidance issue by contractors who claim to be self-employed – is now being felt.
"As an award-winning law firm recognised for its innovative application of technology to create solutions for clients, Addleshaw Goddard is a disruptor in the legal service markets. AG offers a different and exciting opportunity to businesses in the north east who want legal services done differently, particularly those struggling to ensure they will be IR35-compliant by 6 April 2020.
"I look forward to working with the team as we explain this opportunity to businesses in the north east of Scotland and our service offering expands across sectors and locations, both domestically and internationally."
Recommended for you

Brookson to 'unlock' IR35 puzzle for Aberdeen market