DAVID Cameron yesterday signalled support for deep-water oil drilling in UK waters.
Environmental groups have hit out at plans by oil giant BP to drill in deep water 80 miles to the north-west of Shetland, warning there could be a significant risk to wildlife and protected areas from a spill.
The firm had planned to start drilling in the North Uist area last year but the launch date was postponed following the Deepwater Horizon disaster, in which 11 workers were killed and nearly 5million barrels of oil leaked into the Gulf of Mexico.
BP plans to start drilling next year, once it has received government approval.
But leading environmental groups have written to Energy Secretary Chris Huhne urging him not to give consent for the project, warning that the environmental consultation had been "wholly inadequate", a spill could be very polluting and that exploiting new oil reserves was harmful to the climate.
Speaking as he announced the go-ahead for BP's project to expand oil extraction in the Clair field, Mr Cameron said it was up to the Department of Energy to make decisions about granting consent for deep-water projects, such as North Uist.
But he said: "We should be looking to try to make these things happen rather than ruling them out".
He said the industry needed to make the arguments for deep-water drilling on the basis that the depths in some parts of the west of Shetland were not as great as other parts of the world where oil was successfully recovered, as well as on the conditions in the areas and the "strongest possible safety case".
"There are some people who you will never reassure, who quite frankly would probably prefer that we weren't recovering oil from any part of the North Sea," he said.
WWF Scotland director Dr Richard Dixon said: "Talk by our politicians about expanding further our use of oil and gas is nothing short of reckless and is totally at odds with our need to reduce our reliance on fossil fuels."
Recommended for you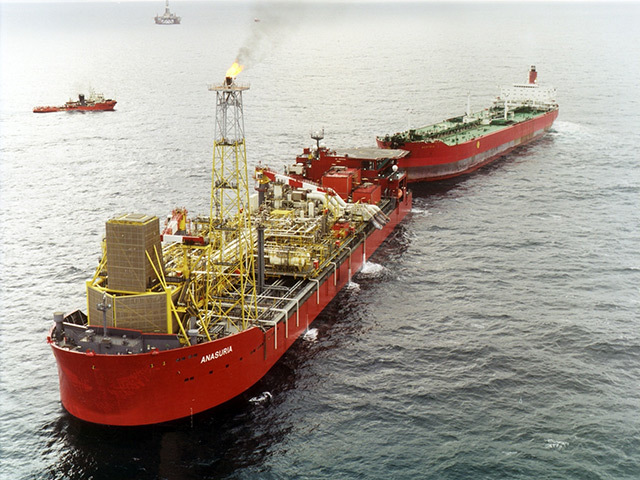 The Magnificent Seven: North Sea project paperwork still awaiting govt sign off