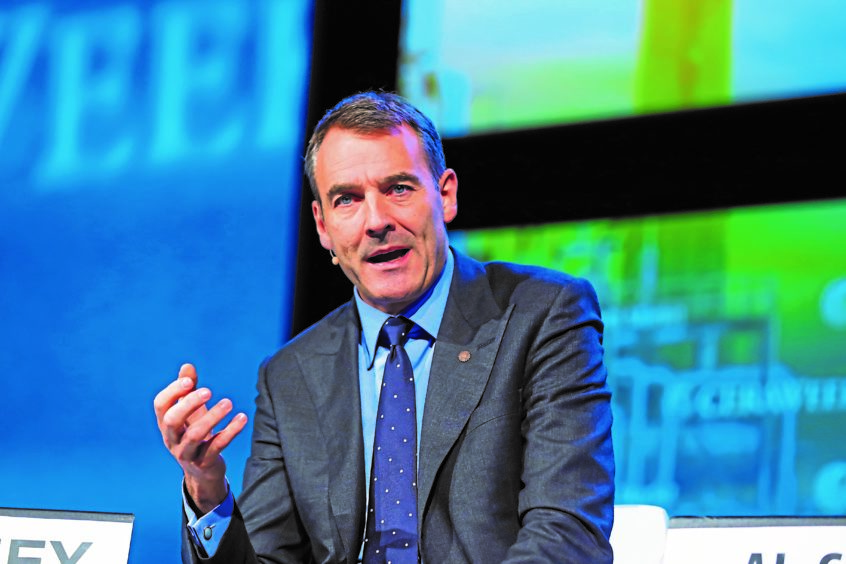 BP's incoming chief executive vowed to stick to the "principles" embedded in the company by Bob Dudley.
Irishman Bernard Looney, who takes over from Mr Dudley as CEO tomorrow, faces the daunting task of guiding the oil giant through the energy transition.
During a webcast, Mr Looney joined in the chorus of tributes being paid to Mr Dudley by colleagues and analysts in what became something of a love-in for the retiring oil boss.
Mr Dudley, who is stepping down after a decade at the helm, replaced Tony Hayward in the hot seat in 2010 in the aftermath of the Deepwater Horizon disaster in the Gulf of Mexico.
The catastrophe killed 11 people, caused extensive pollution and has cost the firm tens of billions of pounds in fines and compensation.
Mr Dudley also guided BP through one of the most severe downturns in the industry's history and has overseen sweeping changes to the company's portfolio.
Mr Looney, who most recently led BP's upstream division, said his predecessor had left BP in "excellent shape" and thanked Mr Dudley for his support over the years.
He said: "BP would not be the company it is today without Bob's leadership. He leaves BP with a strong foundation and set of values. I have big shoes to fill. Bob, we will miss you."
Mr Looney, who grew up on a farm in County Kerry, will outline his plans for BP next week before adding further detail during the firm's capital markets day later in the year.
He is expected to set out more ambitious emissions reduction targets.
But Mr Looney wanted to reassure investors that the fundamentals instilled by Mr Dudley would not be cast overboard.
He said BP would continue to focus on safe and reliable operations, safeguard the firm's investment case, grow distributions to shareholders, and maintain a strong financial framework.
BP chairman Helge Lund paid tribute to Mr Dudley for getting the company back on an even keel post-Deepwater Horizon.
He also said Mr Dudley had led BP into the energy transition.
Mr Dudley, who bowed out delivering a dividend rise, said advances in safety at BP had been hard won.
He also reflected on "big steps" taken in the low-carbon sphere, recalling that BP had kept its wind business and started investing in biofuels during the Gulf of Mexico aftermath.
While acknowledging that only about 3% of BP's budget went on renewables, he pointed to investments in the likes of solar firm Lightsource BP as evidence of the firm's good intentions.
Mr Dudley also said BP was reducing exploration for hydrocarbons and would continue to do so.
He advised his successor to maintain financial discipline, saying: "spend the company's money as if it's your money."
Chief financial officer Brian Gilvary, who will retire in June, said it made sense to keep some renewables and low carbons ventures "off the balance sheet", in the knowledge that they can be fully integrated into BP's portfolio if they prove to be viable businesses going forward.
The company is currently investing tens of millions of pounds in hope of creating five "unicorn" companies – valued at more than $1 billion – in the next five years to address the "dual challenge" of supplying more energy with fewer emissions.
Mr Gilvary also predicted oil prices would remain at around $55 per barrel for a period due to the coronavirus before coming back up by the end of the year.
Mr Dudley and Mr Gilvary both said BP's 19.75% stake in Russian oil firm Rosneft was very important to the company amid speculation the interest could be sold.
If anything, BP could look to "deepen" its strategic relationship with Rosneft, Mr Gilvary said, adding: "The idea that Rosneft is non-strategic has got no founding. It's still very important."
Mr Dudley said Rosneft was working hard to improve operational efficiency, safety and reducing flaring.
Recommended for you

'Offshore wind is the Beatles of energy', says BP renewables boss