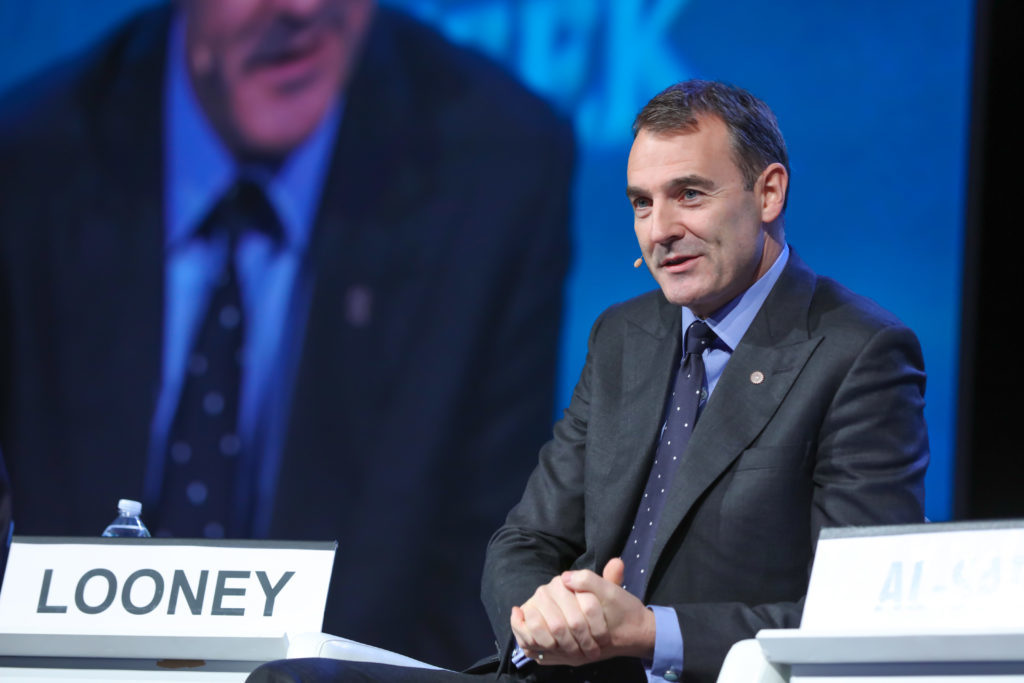 Oil giant BP has announced that it will exit three US trade associations after a climate review.
It confirmed it will leave the American Fuel and Petrochemical Manufacturers (AFPM), the American Fuel and Petrochemical Manufacturers (AFPM) and the Western Energy Alliance (WEA).
BP said the review had examined the "alignment" of the climate-related policies and activities of trade associations with BP's positions.
As a result of the findings of the review BP has chosen to exit the US associations.
Two weeks ago, BP announced new plans to slash its carbon emissions.
It is a move that will inevitably lead to an overhaul of the UK oil giant's structure.
The oil major intends to totally eradicate emissions from its own operations by 2050.
BP, chief executive, Bernard Looney said: "Trade associations have long demonstrated how we can make progress through collaboration, particularly in areas such as safety, standards and training.
"This approach should also be brought to bear on the defining challenge that faces us all – supporting the rapid transition to a low carbon future. By working together, we can achieve so much more.
"BP will pursue opportunities to work with organisations who share our ambitious and progressive approach to the energy transition. And when differences arise we will be transparent. But if our views cannot be reconciled, we will be prepared to part company.
"My hope is that in the coming years we can add climate to the long list of areas where, as an industry, we work together for a greater good."
Recommended for you

BP and other North Sea players keeping tabs on UK sanctions against Russia