ENVIRONMENTAL waste management contractor TWMA is to undertake the industry's first helicopter lift of a drilling waste treatment unit.
The Aberdeen company has developed a heli-lift version of its TCC RotoMill technology for a drilling project in the Maranon basin in northern Peru, one of the world's most remote oil and gas exploration regions.
The project is due to start next month.
The decision to re-engineer its TCC RotoMill technology, which first saw action a decade ago in the North Sea, stems from winning a $10million, two-year contract with an undisclosed oil company operating in the region. The customised heli-portable version was designed and manufactured in Aberdeen.
The new-generation waste-handling mill left Aberdeen by sea last month, and is due to arrive at Yurimaguas, in the Loreto region of north-eastern Peru, this month, for transport by Chinook helicopter to the remote land-based drilling location deep in the Peruvian Amazon.
Ian Nicolson, TWMA's vice-president of business development Americas, said: "Operating in sensitive environmental areas such as the Amazon requires industry co-operation to minimise the environmental impact of exploration activities.
"It's very important that operators and their supply chains working in this region respect the natural habitat and native communities living nearby.
"And so we're delighted that our TCC RotoMill has been recognised as the best environmental waste management solution for this project.
"We are working closely with our client to ensure that this waste management project is delivered in a responsible way that protects the natural environment."
Mr Nicolson said the Peru project had triggered the possibility of investing in further heli-lift portable units capable of reaching the most challenging locations.
Since performing its first offshore operation in 2001, when the technology was installed on an ExxonMobil-operated rig on the Skene field in the UK North Sea, the pioneering TCC RotoMill has become an industry standard solution for eliminating or minimising skip and ship and bulk transfer methods by processing at source in remote locations.
Based on a typical exploration well offshore, TWMA says this technology prevents about four to eight supply vessel trips, 220 lorry-based round trips, 1,700 forklift movements, 3,000 crane lifts and 430 skips from being pressed into action.
Meanwhile, TWMA's multimillion-pound deal with Hess, announced during OTC 2011, will see the firm's TCC RotoTruck variant used for the operator's drilling programme in North Dakota.
Signifying its long-term commitment to the Americas, TWMA now plans to create up to 100 jobs between its base in Houston and satellite offices across the region, close to where it has operations.
The firm has also boosted its processing capacity to an industry record high of a million tonnes a year. This has been achieved through investment of around £4million, backed by the Royal Bank of Scotland and Lombard, to build a number of new units for the UK and overseas projects, adding to its extensive fleet.
TWMA says around 40% of its work will take place outwith the UK this year.
Recommended for you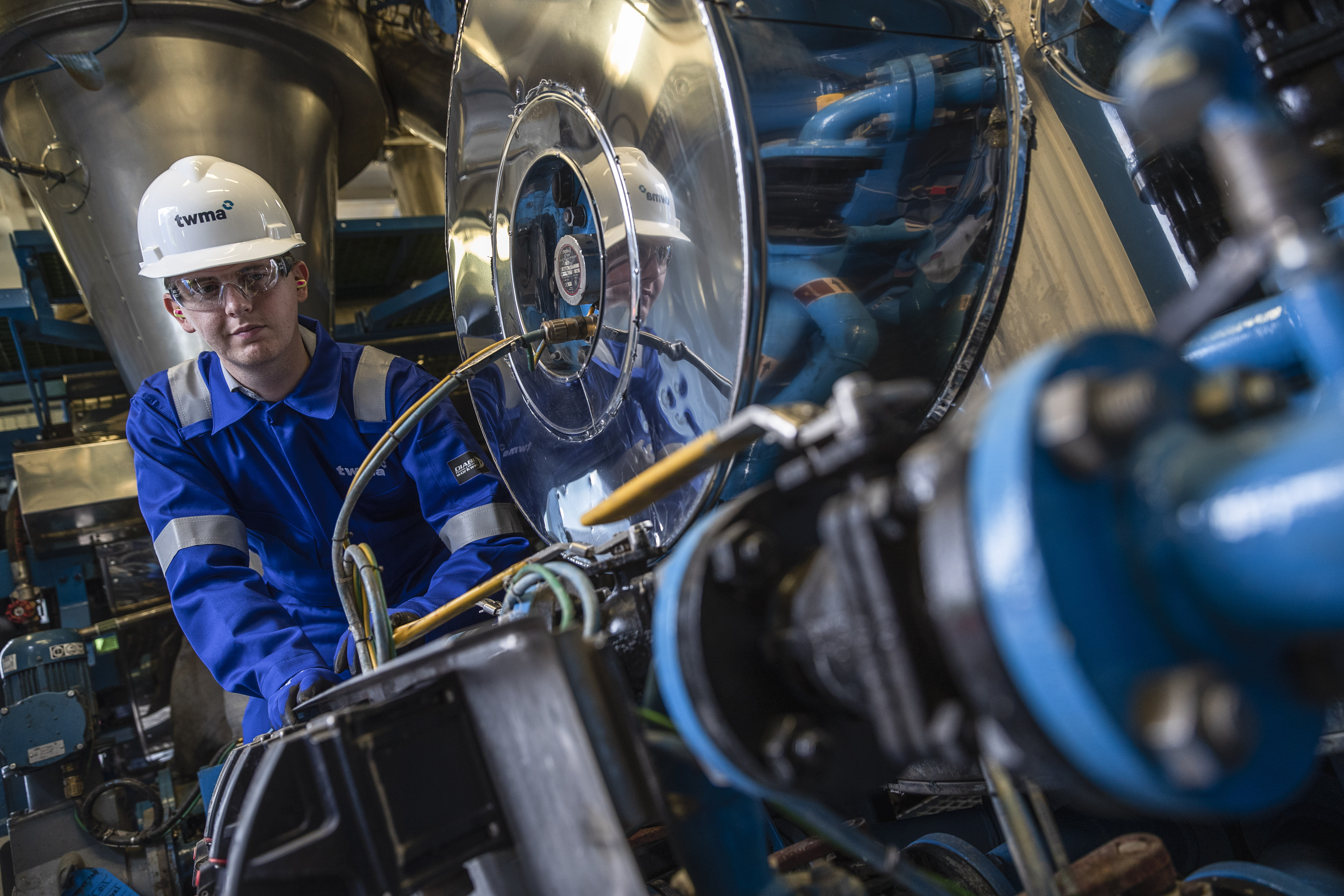 TWMA bags multi-million pound contract with Spirit Energy