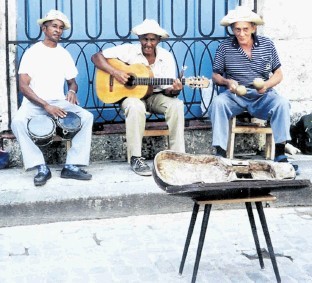 The Saipem semi-submersible drilling rig Scarabeo 9 has passed inspection by the US authorities and should have spudded its first (and maiden) exploration well in Cuban waters by the time this edition of Energy appears.
While the checkover by the US Bureau of Safety and Environmental Enforcement (BSEE) has no legal standing, it was carried out as a result of the decades-long antipathy displayed by the US towards neighbour Cuba.
The drill-site is 22 miles off the Cuban coast within sight of Havana City and around 70 miles off the Florida coast where American residents are worried that holiday beaches would be polluted, should the Scarabeo 9 suffer a blow-out during its scheduled deepwater campaign, assuming it encounters hydrocarbons.
Estimates vary widely as to the possible scale of oil and gas resources offshore Cuba, ranging 5-20billion barrels equivalent. Opinion is that a big discovery would be transformational for both the Cuban economy and Havana's relationship with Washington.
The Americans imposed a trade blockade on Cuba 50 years ago when Communists came to power under General Fidel Castro. Sanctions remain in place. However, the first sniff of commercial oil is predicted to result in their removal.
Scarabeo 9, which was built for the Italians in China, will initially drill for Spanish oil company Repsol working in joint venture with Statoil of Norway and India's Oil & Natural Gas Corporation.
Blocks N25, N26, N27, N, N29, and N36 are licensed to Repsol (40%) with Statoil, holding 30%, and ONGC the same. This year's campaign is a follow-up to Repsol's 2004 Yamagua-1 discovery well drilled on block N27 north of Havana in the Strait of Florida. Results of that find have still not been disclosed, but have clearly encouraged Repsol to return.
Meanwhile, in Mexican waters, Pemex has reported that the discovery well Nen-1 was drilled some 113km offshore Coatzacoalcos in the Catemaco Fold Belt. The well was drilled to a total depth of 4,350m (14,268ft) and reserves are currently estimated to be around 400billion cu.ft.
The discovery lies 4km east of the Lakach field and may produce up to 27million cu.ft per day of gas.