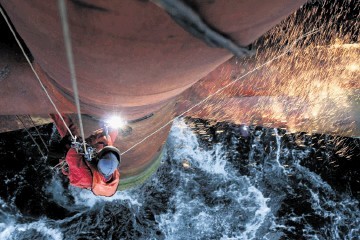 Last year was quieter than recent years for mergers and acquisitions activity in the Scottish market, though there was heightened activity in the last three months of 2011.
The continuing fragility of the economic recovery, coupled with persistent fears of a double-dip recession and mounting troubles in the eurozone, undoubtedly had an impact on the appetite of many businesses to become involved in deal activity.
In 2011 the top 20 deals involving Scottish companies totalled just over £9billion which, when compared with the previous 12 months' figure of £20billion would, at first glance, indicate a more depressed market.
However, a key driver of the 2010 figures was the disposal of non-core assets by RBS, of which there were significantly fewer in 2011, accounting for much of the reduction in the total deal value for the year.
The number and type of transactions in 2011, particularly in the latter part of the year, indicate activity levels may rise in 2012.
There was a strong bias towards energy last year, with continued global interest in renewables combined with a buoyant oil and gas market meaning the energy sector remains attractive to those looking to conduct major transactions which preserve and create value.
The continued economic uncertainty affecting the global banking sector meant the majority of activity was trade-based M&A, although for the right deal private equity funds are still competing, albeit in some transactions we are seeing private equity houses complete deals with little or no initial debt.
Momentum is gathering in the marketplace, evidenced by the heightened activity in the fourth quarter, although availability of finance and more thorough due diligence mean transactions continue to take longer to complete than during the heyday of transaction activity in 2007-8.
Recommended for you

EV Private Equity 'actively searching' to invest in green shipping