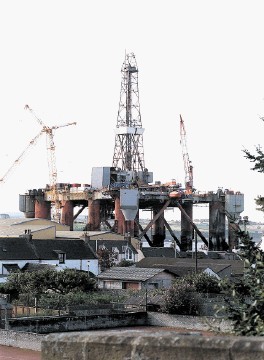 Iona Energy has contracted Diamond Offshore Drilling's semi-submersible drilling rig Ocean Nomad to carry out the drilling of a production well in the UK North Sea Staffa field (being renamed Kells) on block 3/8d.
The company said the Ocean Nomad will drill the first of two production wells planned for the redevelopment of Staffa to be drilled 12 to 18 months apart.
The first well, to be spudded in August, is up-dip from the 3/8b-14z well that produced in 1994 and completion is planned across the Tarbert and Upper Ness sand intervals.
Iona expects the initial production rate to be above 10,000 barrels oil equivalent per day in the first half of 2014. The second well will be drilled along strike and to the north of 3/8b-10, with future consideration being given to utilise this second well for water injection.
Staffa is a Jurassic Brent group field with proven oil in the Upper Ness and Tarbert reservoir formations.
Structurally, it is a typical Brent oil province field, formed of a rotated Jurassic fault block, divided into three fault compartments running from north to south, all of which have been penetrated by at least one well.
Iona's redevelopment is aimed at the central Staffa main fault block. The company's plan is currently being reviewed by the UK Department of Energy and Climate Change.
Dave Sherrard, Iona's chief development officer, said: "We are delighted to have contracted Diamond Offshore's Ocean Nomad for the near-term drilling of Iona's first well in the re-development of Staffa.
"This is a crucial step as our team continues to secure the remaining development facilities and services that will get Iona to first oil within a year."
Iona is the operator of block 3/8d and the now Kells field with a 100% interest.
The field had been discovered in 1985 by BP but it was Lasmo that developed it. As Staffa, it was brought onstream in 1992 as a subsea satellite to the nearby Ninian field.
Production was shut-in after three years due to intractable pipeline clogging issues and the field was relinquished in 2006. It was later taken on by Fairfield Energy and now Iona is in the driving seat, having renamed it Kells.