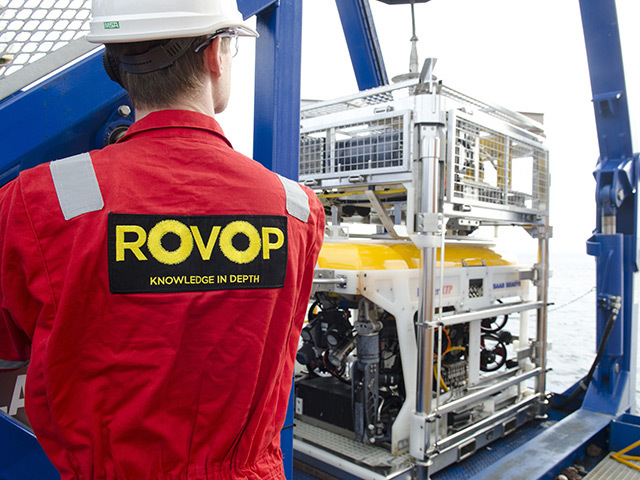 Investors in subsea service firm Rovop have pumped millions of pounds more into the business and installed a new CEO.
The move comes about a year after industry veteran David Lamont stepped into the hot seat, taking over from Steven Gray.
The new boss is Neil Potter, former chief operating officer at offshore drilling waste specialist TWMA, who joined the firm as chief financial officer in April.
Mr Potter, 52, was previously finance director at oilfield services firm Dominion Gas, and held the same role at RB Farquhar before the Huntly-based manufacturer was forced into administration in 2010.
A Rovop spokeswoman said Mr Lamont – a director of the Oil and Gas Innovation Centre in Aberdeen and former EY Scottish Entrepreneur of the Year – was "moving on as part of a planned transition".
Mr Lamont was also Rovop's chairman and that role has now gone to Maurice McBride, 65, whose long track record of boardroom roles includes spells as chairman of companies including Dominion Gas, Four Seasons Group, Chess Group and JM Architects.
His more recent chairmanships include Aberdeen-based energy service group ICR Integrity, oil and gas technology firm EV and Buckie-headquartered care home operater Parklands Group.
Rovop, based in Westhill, specialises in remotely operated vehicle services for the oil and gas, offshore wind, telecoms and power transmission industries.
It has operations in Scotland, the Netherlands, Singapore and US, backed by investors including BGF (formerly the Business Growth Fund) and London-based private equity firm Blue Water Energy (BWE). BGF and BWE each have a 40% stake, with management and private investors owning the other 20%.
The exact value of the latest investment by BGF and BWE was undisclosed but said to be "significant" – allowing the company to "continue providing market-leading services to the international energy sector".
Mr Potter said: "This new investment and support for Rovop provides a solid platform to reposition the company, stabilise the business… and secure future growth as the market recovers.
"We now have a restructured balance sheet that has the backing of our investors, banks and financial partners."
Mike Sibson, head of Aberdeen office for BGF, said: "Having been an investor in Rovop since 2015, we're pleased to support them through the current, combined challenge of the global pandemic and the oil price volatility, and ensure they are well-positioned to recover and grow."