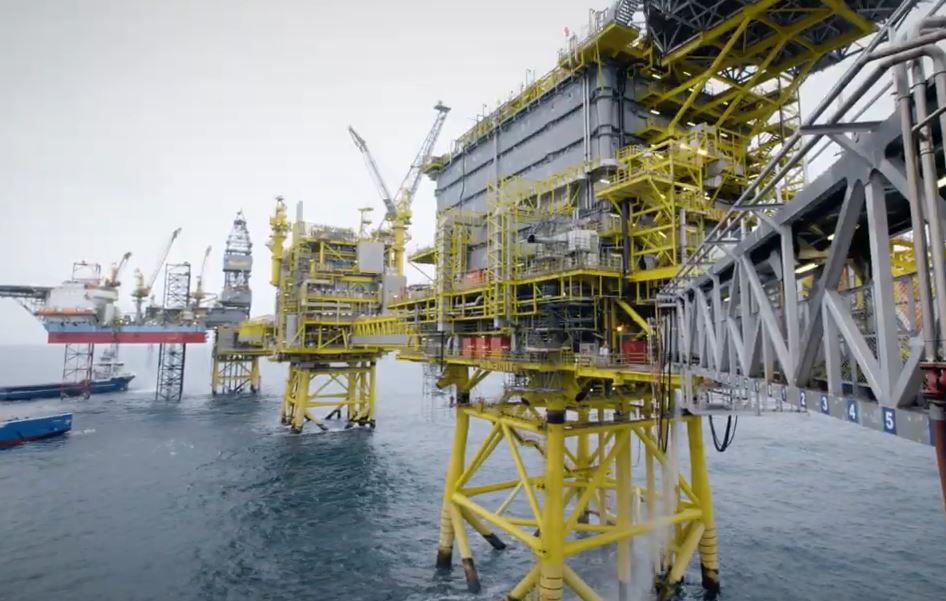 French energy giant Total this morning announced first-half net losses of £6.5 billion, but provided some cheer by maintaining its dividend and celebrating a major discovery off Suriname.
Paris-headquartered Total had enjoyed net income of £4.5bn in the first six months of 2019.
But the firm's first half 2020 figures were hit by a £6.3bn impairment on its assets, with most of that sum tied to its high-cost, high-carbon Canadian oil sands business.
Revenues fell 31% to £54bn on the back of lower oil prices, a drop in demand at its petrol stations and a reduction of utilisation of its refineries.
However, the company said activity rebounded in June, with its retail sales recovering to 90% of pre-Covid levels.
Adjusted net income was two-thirds lower at £1.5bn in the first half, while cash flow from operations was halved at £3.7bn.
Chief executive Patrick Pouyanne Total said the results reaffirmed the company's sustainability in a $40 Brent crude price environment as the company kept its 0.66 euros per share dividend.
He said the group was "resolutely implementing" its new climate ambition with £1.54bn of investment in low carbon electricity planned this year.
Total recently snapped up a 51% working interest in the planned Seagreen wind farm off the east coast of Scotland.
However, the company did increase first half oil and gas production to 2.97 million barrels per day from 2.95m bpd in the corresponding period last year, partly due to the achievement of first gas from the huge Culzean gas field in June 2019 in the UK North Sea.
Furthermore, Total has just announced a major discovery at the Kwaskwasi-1 well off Suriname, in which it has a 50% stake, while operator Apache has the other 50% interest.
And in March the firm toasted a discovery at the Isabella field offshore UK. It followed large discoveries at the Glendronach field, west of Shetland, in 2018, while Total participated in Cnooc's Glengorm find in 2019.
Recommended for you

CNOOC confirms first oil from delayed Buzzard Phase 2 project