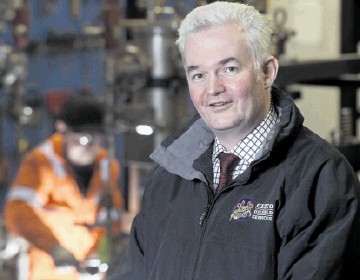 Portlethen-based Cetco Oilfield Services, a produced-water and production service specialist for the oil and gas industry, has announced a £1.5million investment in new equipment to help achieve growth.
A new management team is also in place to help drive growth plans, with the aim of increasing turnover from £3million to £10million in three years and staff numbers are predicted to more than double in Aberdeen from 23 to 50 in the same time period.
Paul McAlister, area manager at Cetco, said: "The new management team of myself, Mark Graham, Ian Robertson and Julia Hughesdon will continue to build on the company's solid reputation within the oil and gas industry for its reliable service and continuing technological innovation, while leading us on to the next level of growth."
Cetco is a subsidiary of Amcol International Corporation.
Recommended for you

Specialist Valve Services with new £4m centre fit for royalty