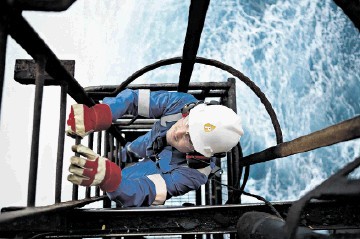 Business people from across the world are travelling to the US for the annual OTC meeting – the world's most important oil and gas show, being held in Houston from April 30-May 3.
Founded in 1969, the Offshore Technology Conference is the world's foremost event for the development of offshore resources in the fields of drilling, exploration, production and environmental protection.
OTC ranks among the largest 200 trade shows held annually in the US and is among the 10 largest meetings in terms of attendance.
Attendance consistently exceeds 50,000 and more than 2,000 companies participate in the exhibition.
The first OTC conference was held in Houston's Albert Thomas Convention Center and, as the significance of the conference grew overnight, larger facilities at Houston's Astrodomain Complex were booked annually for the next 33 years.
As the offshore industry continued to grow, so too did the stature and size of OTC, reaching peak attendance in 1982 of 108,000 and an exhibition of more than 2,500 companies.
Since the early-1980s, shifting business, political, and economic paradigms have altered the complexion of OTC, but not its status as the one "must-attend" technical conference for engineers and scientists working in the offshore industry.
In 2003, OTC moved to Houston's Reliant Center and today occupies the Reliant Center, Reliant Stadium, a pavilion built on-site and an outdoor exhibits area totalling an area equivalent to 10 football fields.
Throughout its 40-year history, OTC has maintained its relevance to the offshore industry and has initiated several programmes to expand the scope and prestige of its coverage.
In 2004, OTC launched the Spotlight on New Technology programme to recognise truly innovative advancements in ocean resources development.
The need to transfer knowledge to the next generation brought about the Next Wave programme in 2006 for young professionals aged under 35.
In 2007, the Energy Education Institute began offering a full-day workshop for Houston area science teachers to help them bring energy topics into their classrooms.
OTC is also significant for Houston. Since 1969, OTC has generated nearly $1.8billion in income for Houston and is the city's largest convention.
Last year the event drew one of the largest turnouts in its history.
About 80,000 people from all corners of the planet attended the conference – making the total the second biggest in the 40-odd-year history of the annual show, topped only by the 1982 gathering which attracted 108,000.