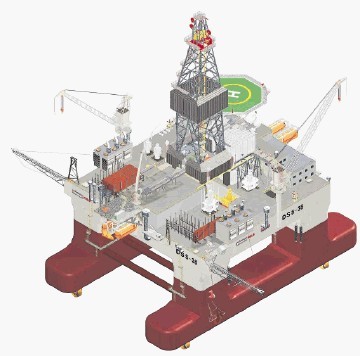 Keppel Offshore & Marine has through its Brazilian subsidiaries signed a letter of intent with Sete Brasil for the design and construction of five semi-submersible drilling rigs based on Keppel's proprietary DSS 38E design.
The order will be worth more than $4billion to Keppel, assuming no hitches in final talks with Sete Brasil.
These rigs are additional to the order for a DSS 38E for Sete announced by Keppel in December. Like the first rig, the additional five are intended to support Brazil's exploration of its vast proven offshore oil and gas resources.
The aim of the LOI is to facilitate Keppel O&M's preparation work pending the signing of the final construction contracts.
The DSS 38E class is an enhancement of Keppel's proven fifth generation deepwater solution, the DSS 38, an example of which was built for QGP of Brazil some years ago and delivered late 2009.
With improved capability and operability, the DSS 38E is claimed to be well suited to meet the stringent requirements of the deepwater "Golden Triangle" region . . . Brazil, Africa and the Gulf of Mexico.
Sete Brasil's CEO Joao Carlos Ferraz, said of the agreement: "We have entered into this LOI for five additional semis from Keppel, as we are confident of Keppel's strong track record in the design and construction of deepwater rigs, as well as their established yard in Brazil.
"It is full steam ahead for us in growing our fleet of rigs and vessels to support the E&P activities in offshore Brazil, and we need to partner shipyards like Keppel which can deliver the quality rigs in a timely manner which we are looking for."
Tong Chong Heong, his counterpart at Keppel O&M, said: "We are pleased that Sete Brasil is moving ahead with the decision to order five additional semis on top of the first DSS 38E semi ordered late last year.
"With our proven track record at our Angra yard in Brazil, we believe we are in a good position to continue to contribute effectively to the growth of Brazil's oil and gas industry."
Jointly developed and owned by Keppel's Deepwater Technology Group and Marine Structure Consultants, the DSS 38E design is an innovative and cost-effective design. It is rated to drill wells to 10,000m depth below the rotary table in water depths to 3,000m. Operational displacement of the class is approximately 45,000 tonnes.
Keppel O&M established its shipyard in Brazil, BrasFELS, in 2000. It has gone on to achieve many firsts for the Brazilian offshore industry, including the construction of some of the world's largest floating production units, P-52, P-51 and P-56 for Petrobras.
Sete Brasil is a Brazilian company established in December 2010 and formed by seven Brazilian finance investors, including banks and the four biggest Brazilian pension funds, besides Petrobras. The company specialises in chartering drilling rigs for Brazil's pre-salt exploration.
Recommended for you
X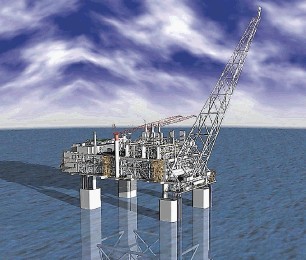 Technip wins $320million SURF contract "Down-Under"