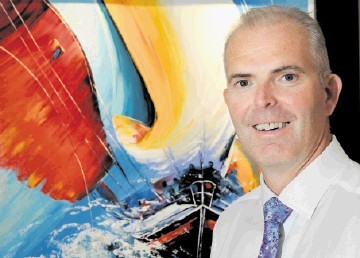 For many the OTC week starts in earnest with the Simmons cocktail party. This is a 40 year tradition that the firm works hard at preserving by making sure that those attending are real influencers and decision makers.
As a consequence over the years it's been the catalyst for countless transactions and long standing business relationships.
The crowd this year comprised the usual interesting mix of public company CEO's, oilfield entrepreneurs and private equity specialists from all over the world.
Usually the Aberdeen contingent can be identified from their sunburned faces after the Tour 18 golf, but this year's cloudy skies resulted in them being more difficult to spot.
So what was the chirp from the cocktail party? Companies leveraged to US land are concerned about the long term effects of low natural gas prices on their business, but surprised that the rig count has held up fairly well and optimistic that spending on unconventional oil will ramp up.
Companies dependent upon offshore activity in the Gulf of Mexico are still suffering from the effects of Macondo, but they can see the offshore rig count ticking up, so are hopeful that there is a strong recovery in that market over the coming year.
The international subsea contingent are pretty happy with life. Most of their moans are around the Brazilian market which promises so much yet delivers so little. The bottom line is that there are easier places to do business just now and so we will likely see a number of companies moving resources out of Brazil into other regions.
There is no shortage of private equity players doing the rounds this year. The specialist Private Equity funds get a lot more out of events like this because they have been coming for many years and have got to know the industry players well over the years. It's shaping up to be a hot market for private equity deals this year so they are all looking for contacts, information and ideas that will give them an edge.
The buzz at our party is reflected in the mood on the floor of Reliant Centre today……